The last time this blog visited the site of the Droge Building, on the corner of Van Ness and Inyo, it was
June 2014
and the wooden frame was up. A couple of weeks ago, I stopped by to see what is almost the final product. Exterior anyway, the interior won't be done until this summer.
Unlike every other residential project downtown, this one stands at 4 stories, and you can really feel the difference from the 2-3 that GV Urban builds. The extra height really makes the corner feel more urban. Also, as this project was done by the Fresno Housing Authority, we get a unique facade, and not the recycled one used by GV.
Even better - no surface parking, which usually takes up most of the GV lots. There is a small garage, which residents can access through the existing alley, and not a new driveway. However, that's only a few spaces, as there is a public garage directly across the street which residents will be able to rent a space in.
Incidentally, the project is actually called "City View at Van Ness." Droge was the name of the building that was demolished, but I used the same in the title for consistency.
Let's take a look:
Prominent look at the corner, good color scheme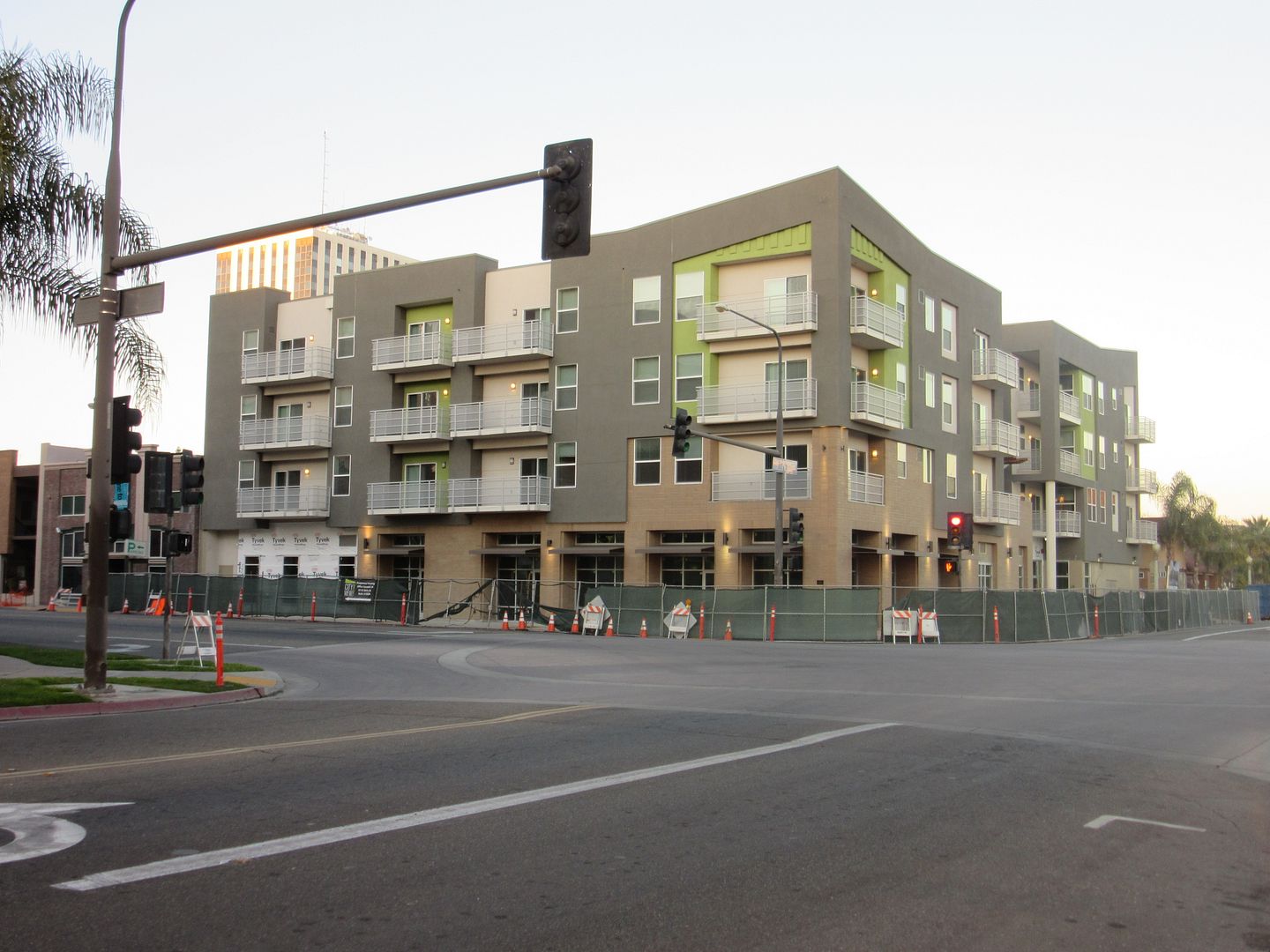 I love the balconies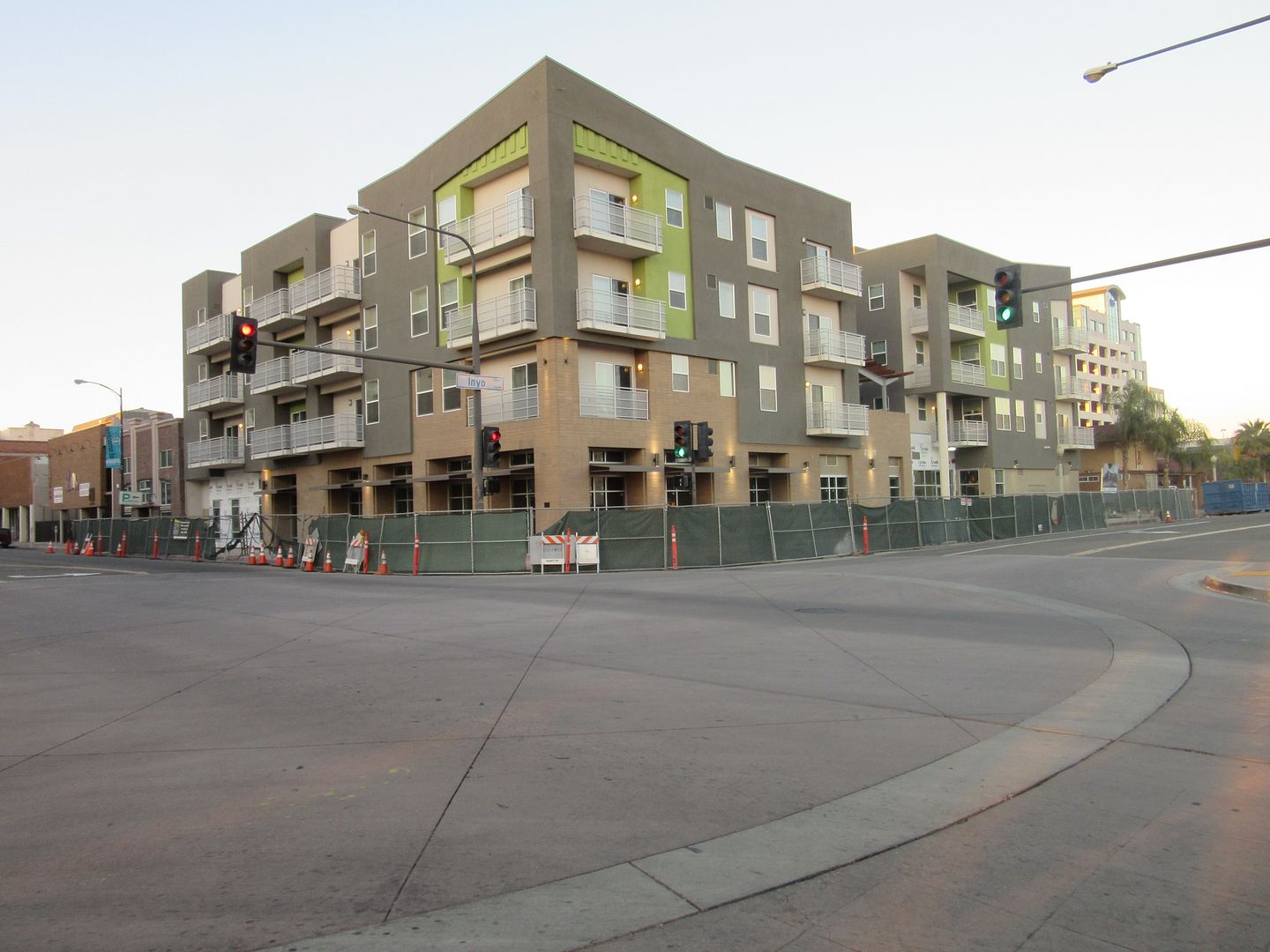 Spiral garage visible on the left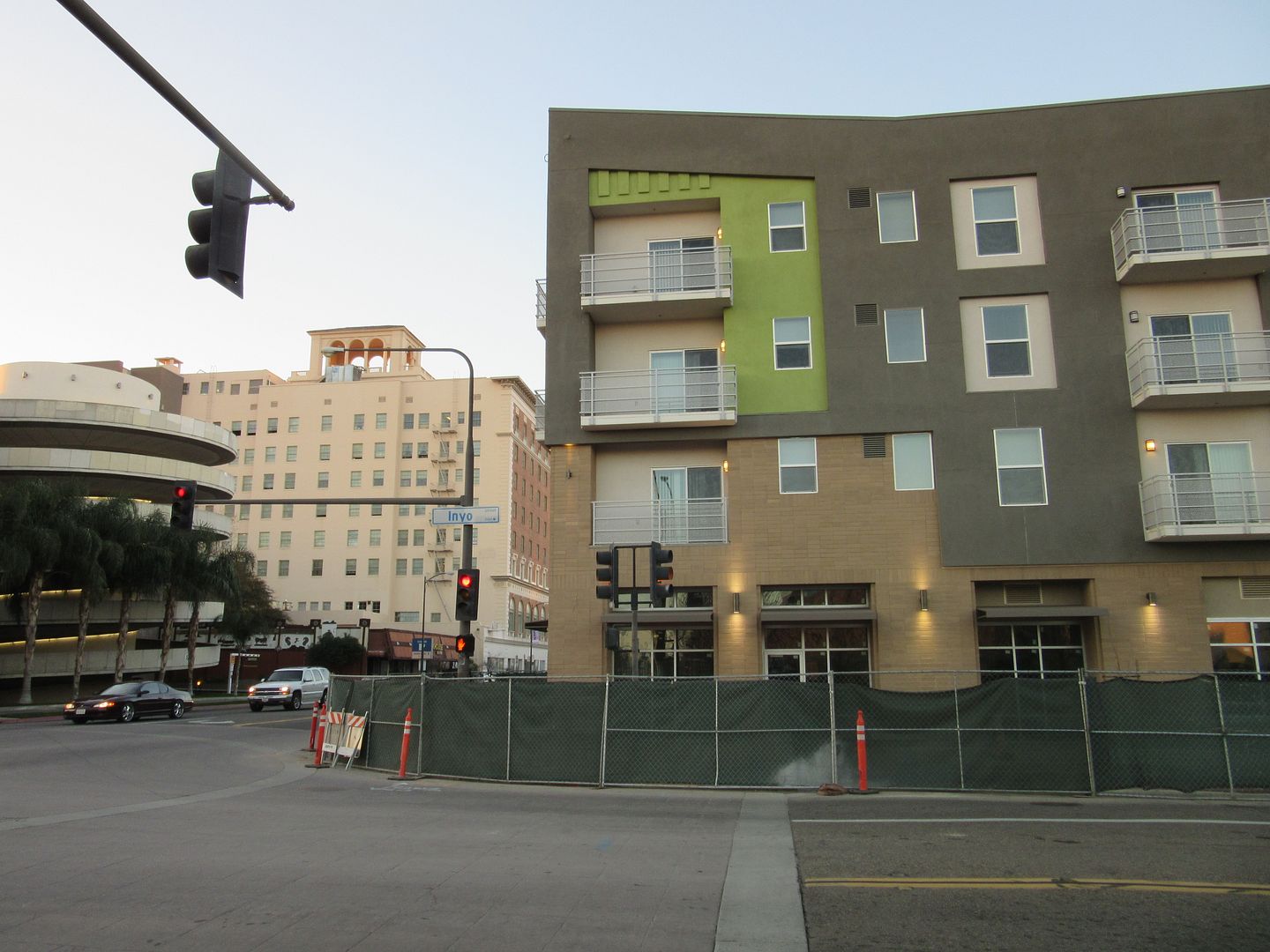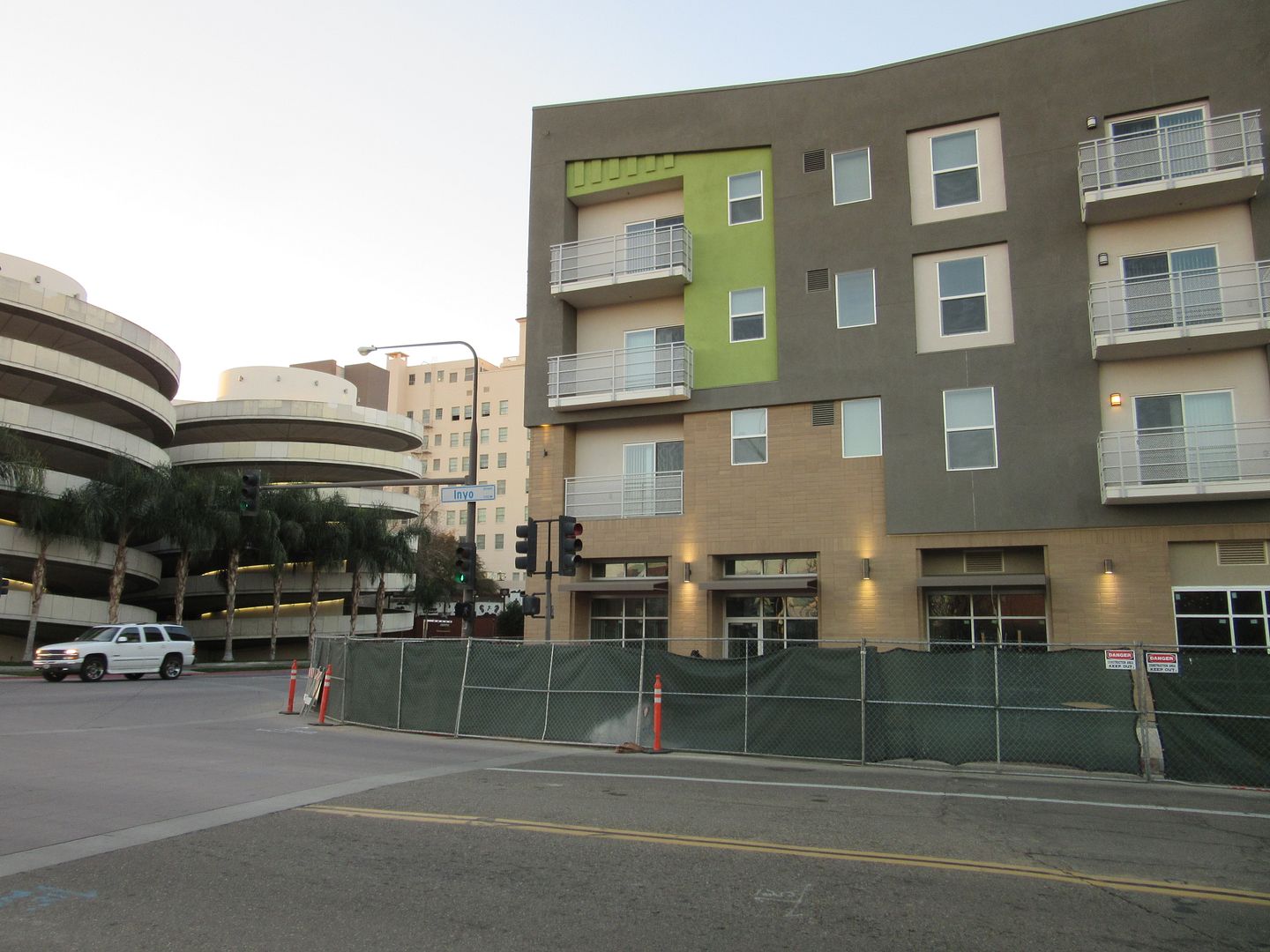 Sadly, like all downtown projects, the street lights continue to suck. However, the accent sidewalk lighting looks very good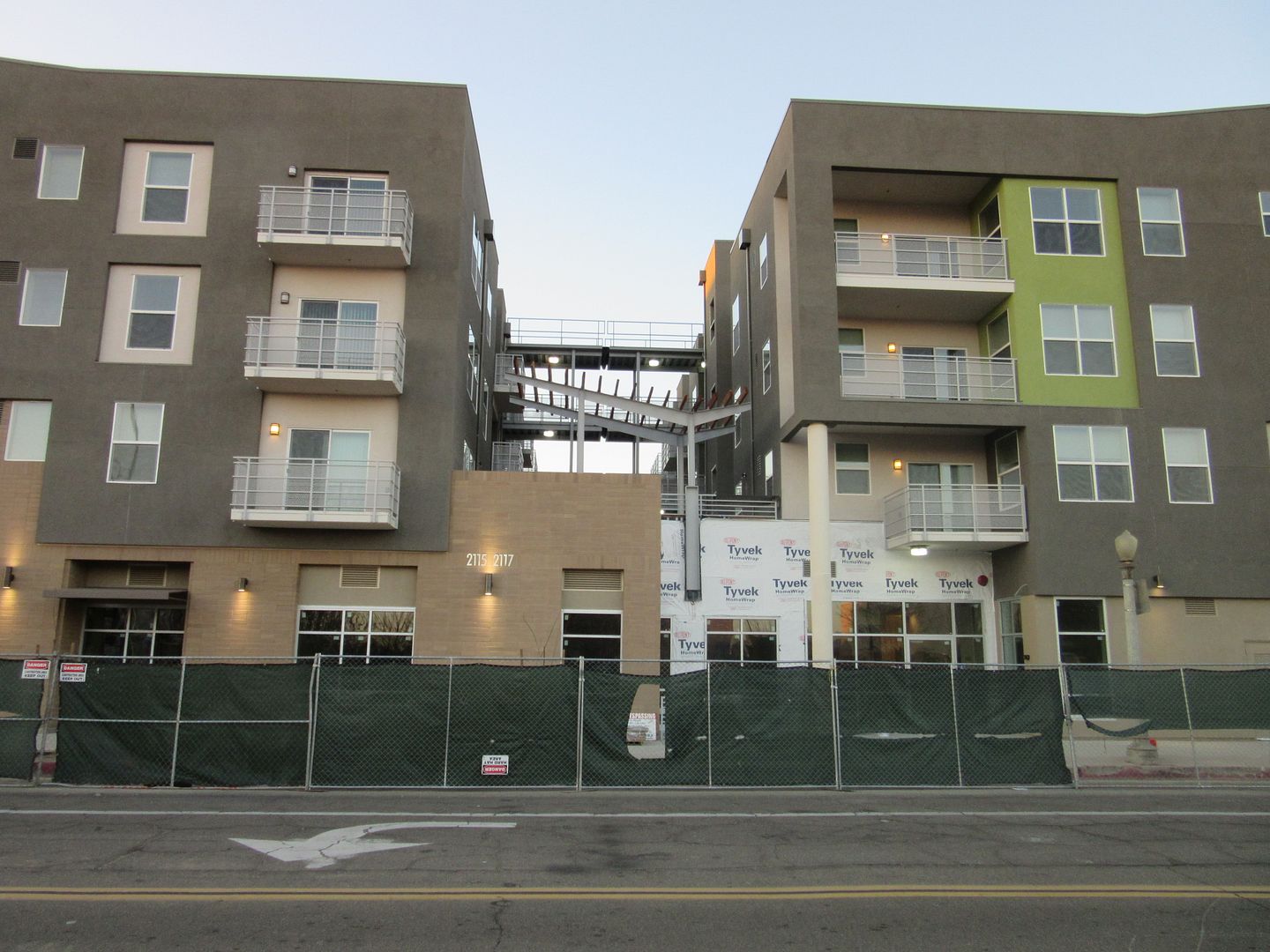 The building has an interior courtyard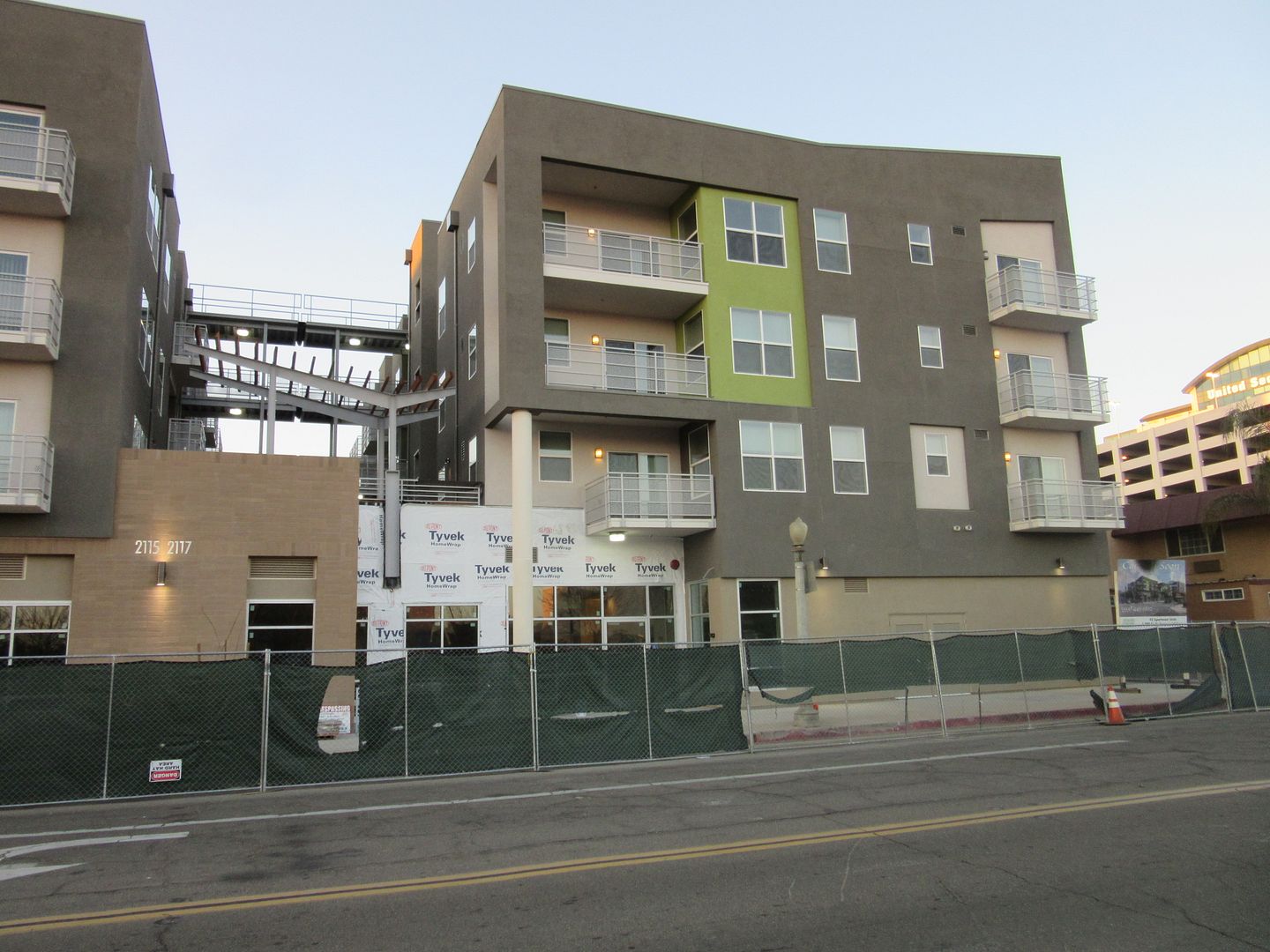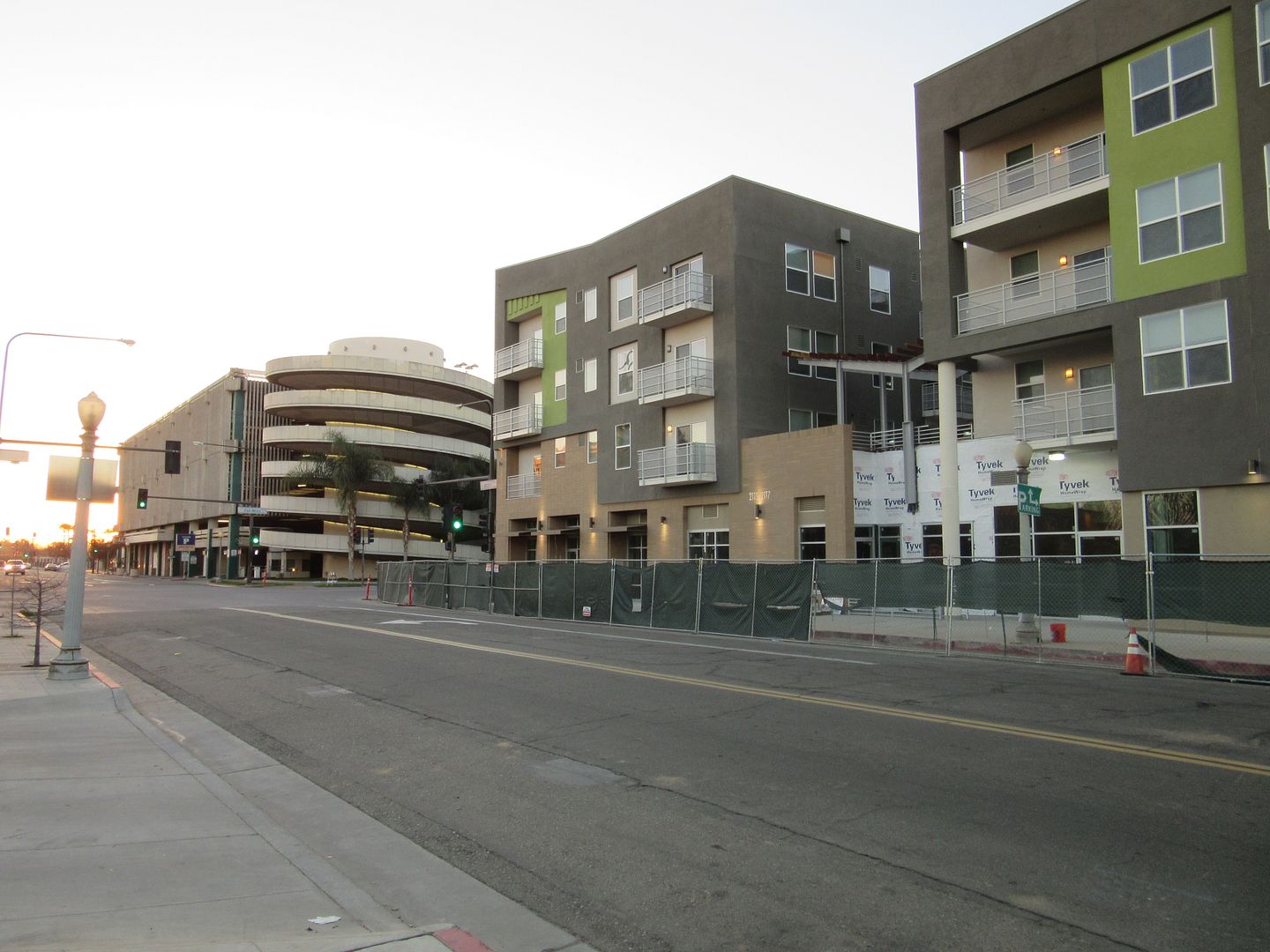 Alley and garage visible on the side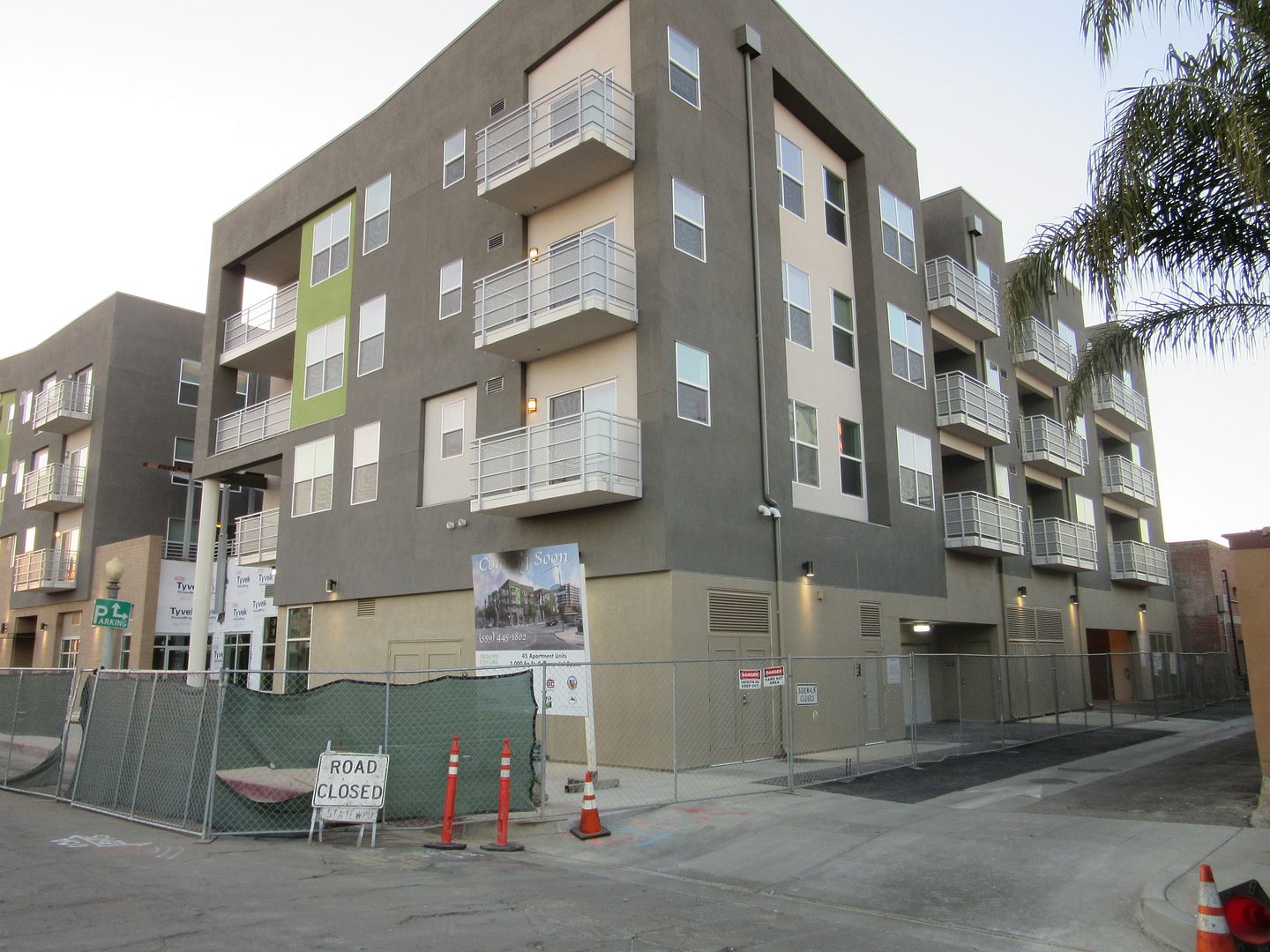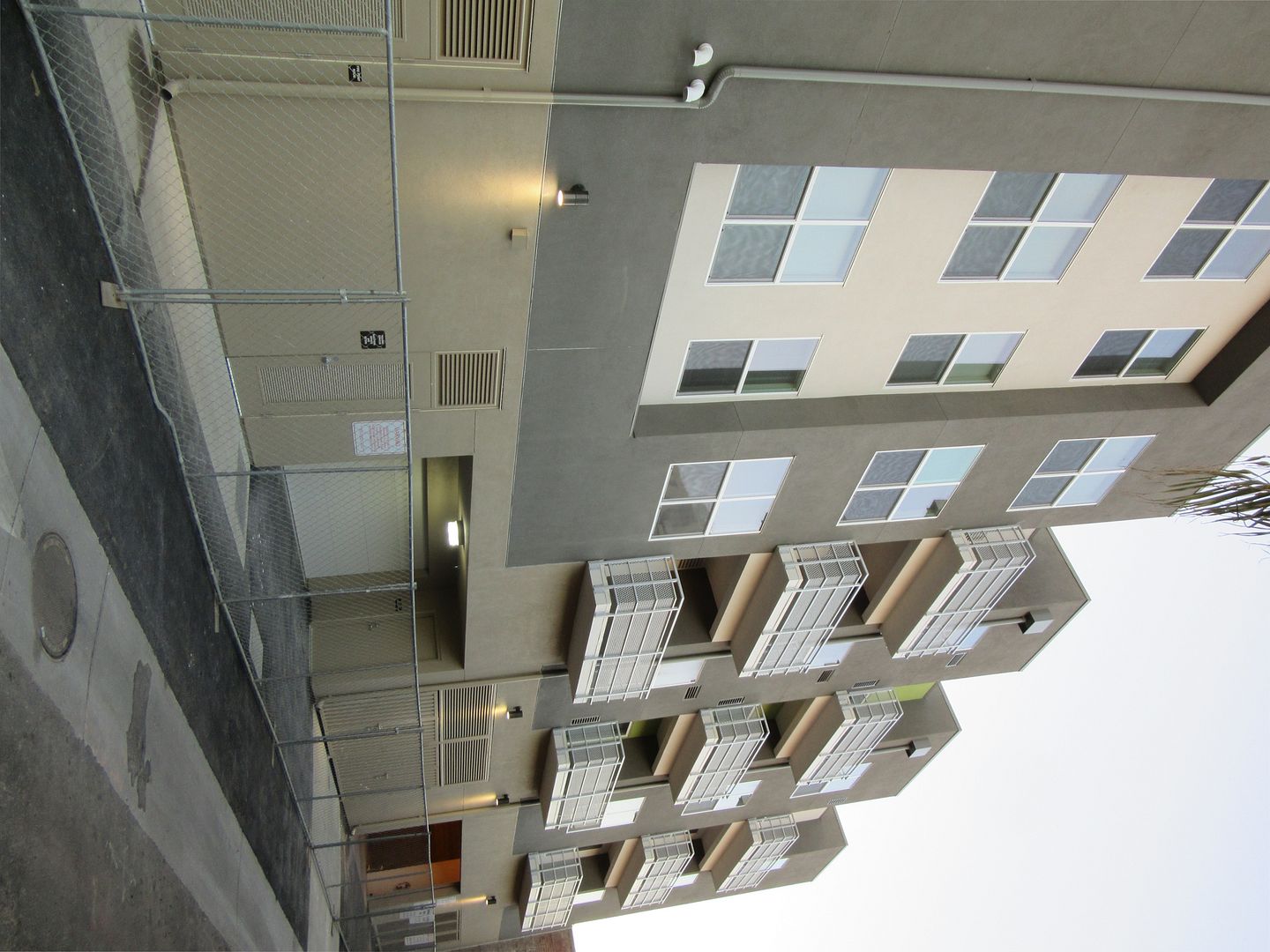 Ok, continuing with many more pictures after the jump here...
Sidewalk is much wider than the GV projects, but not very green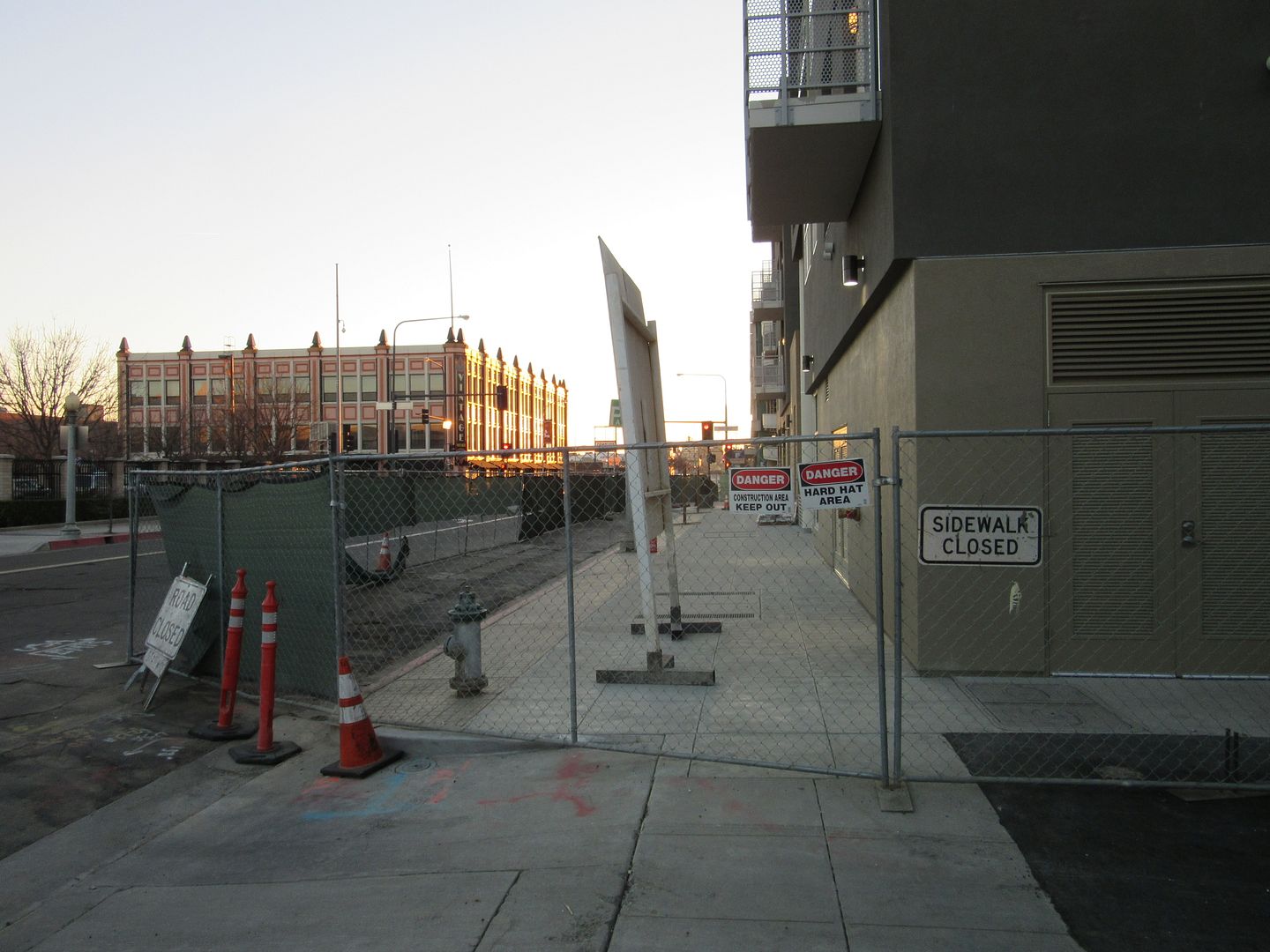 These balconies face the alley
The garage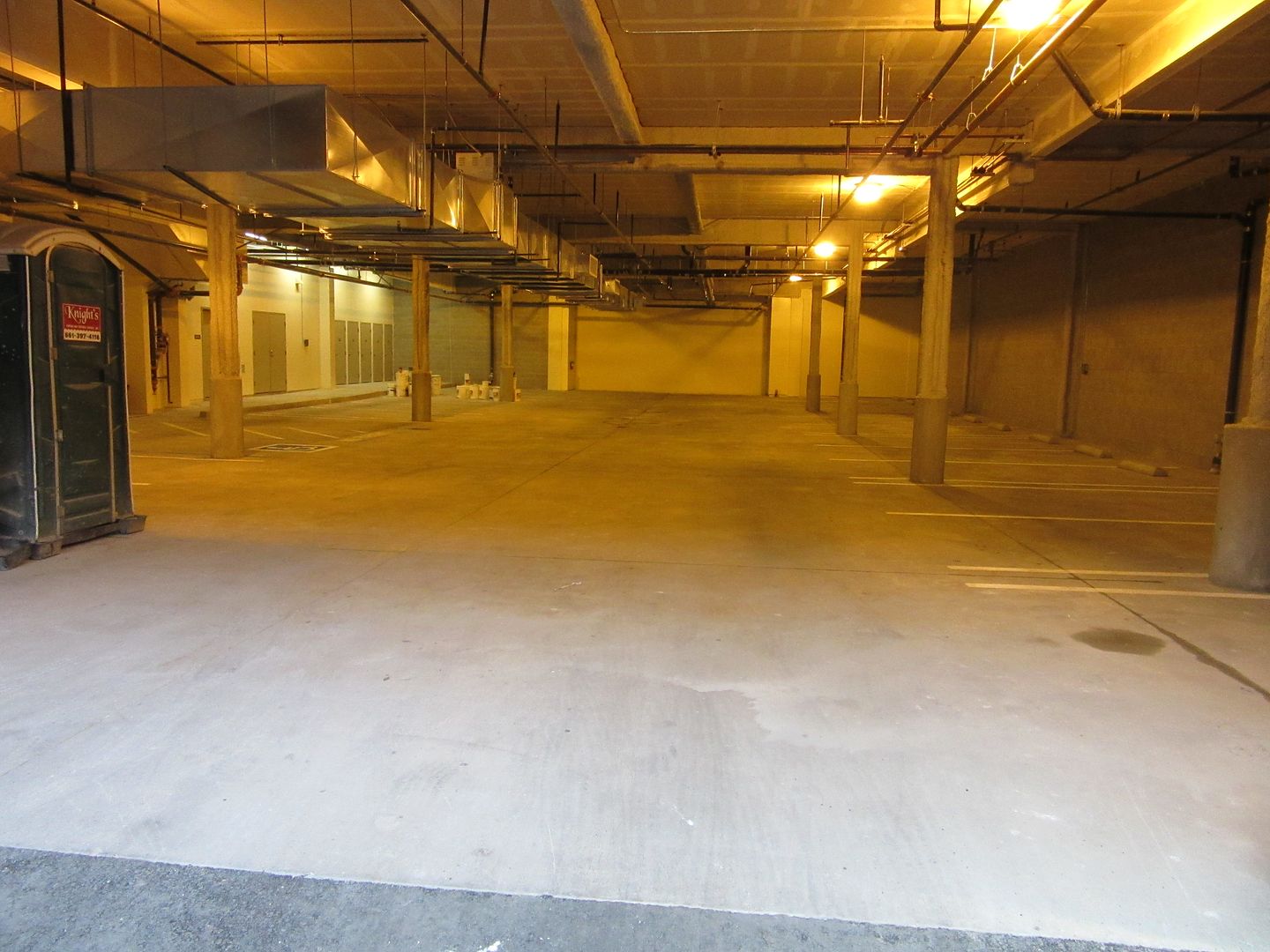 Rest of alley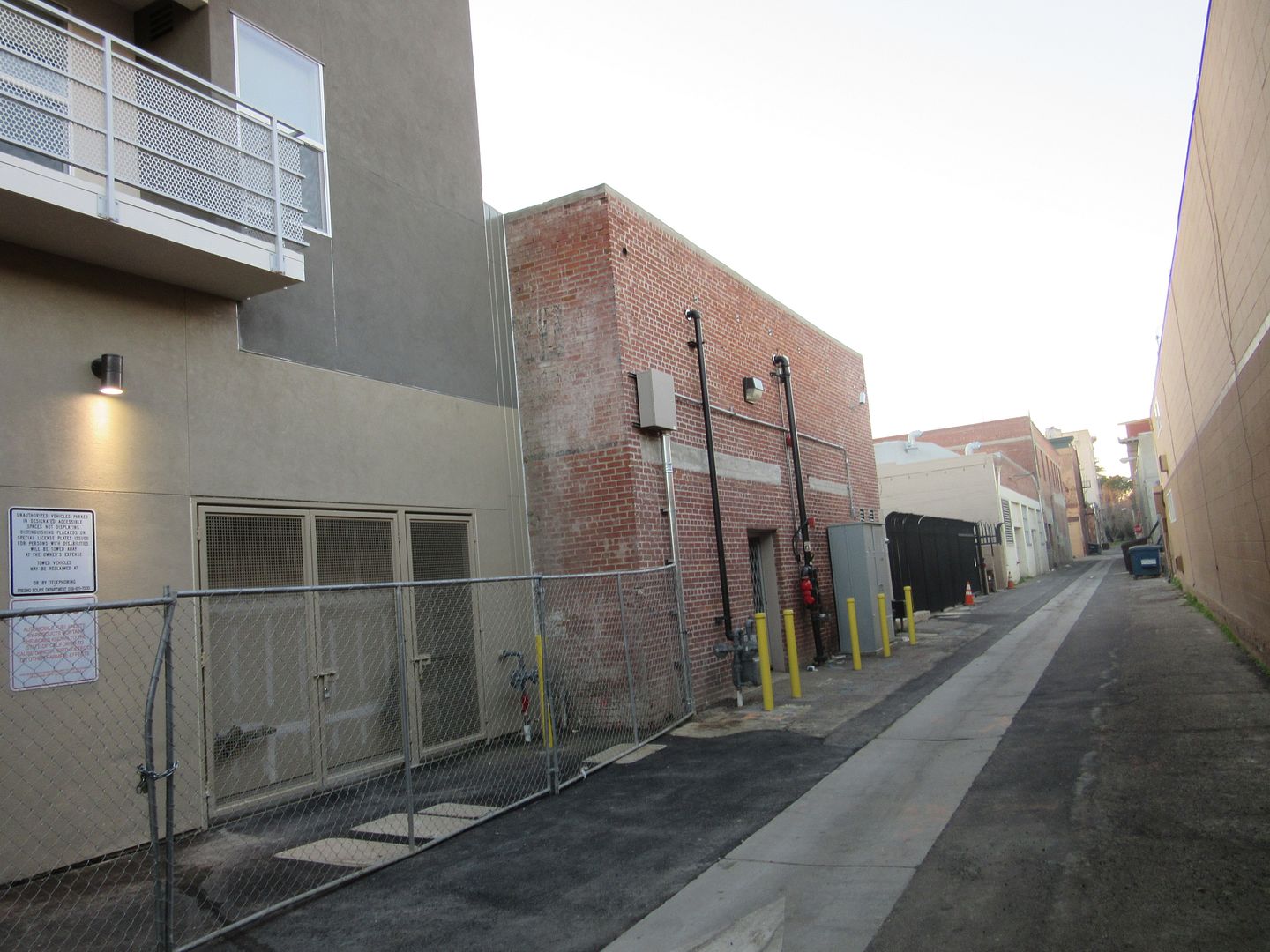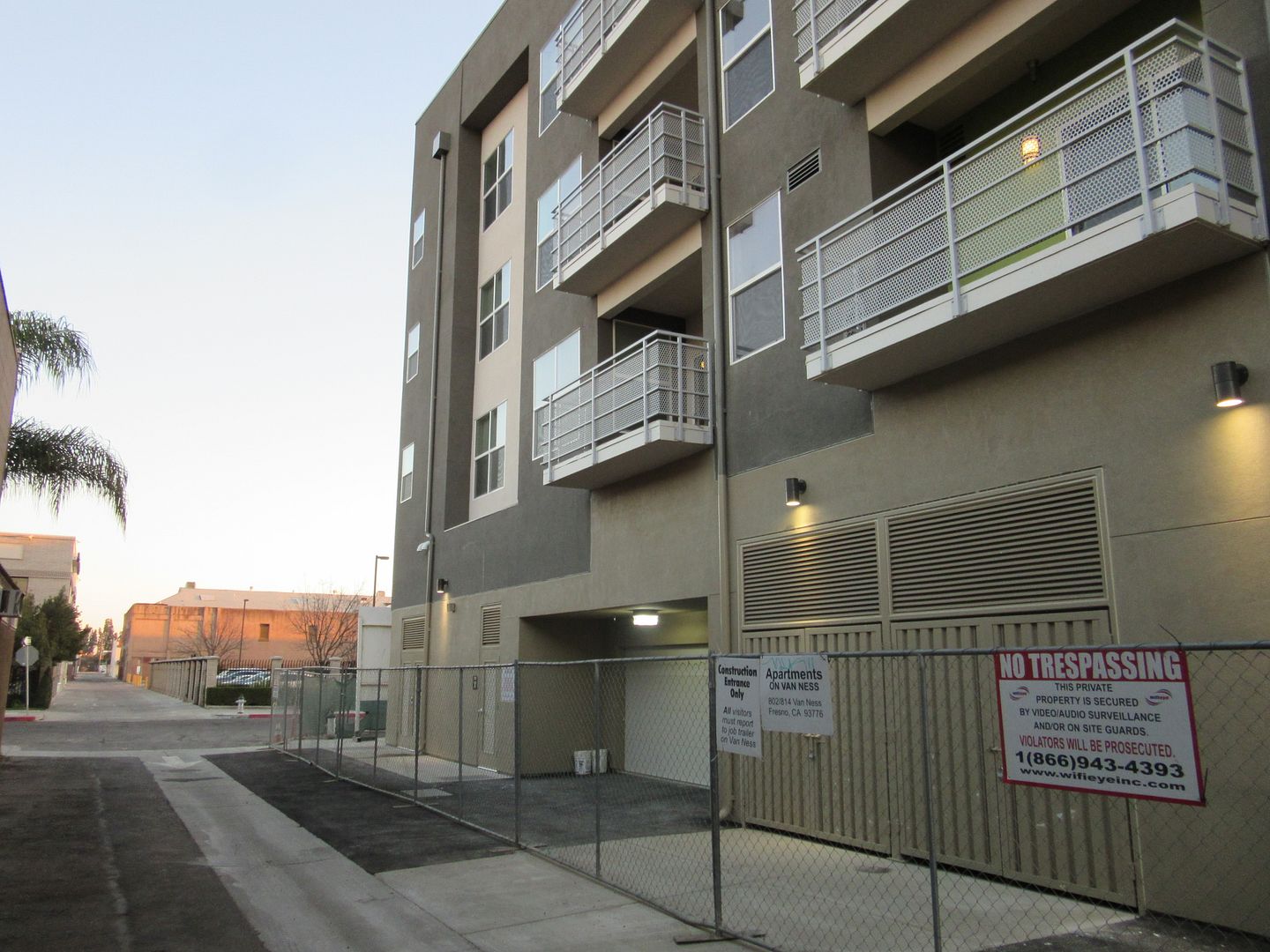 Fresno continues their policy of closing the sidewalk for no reason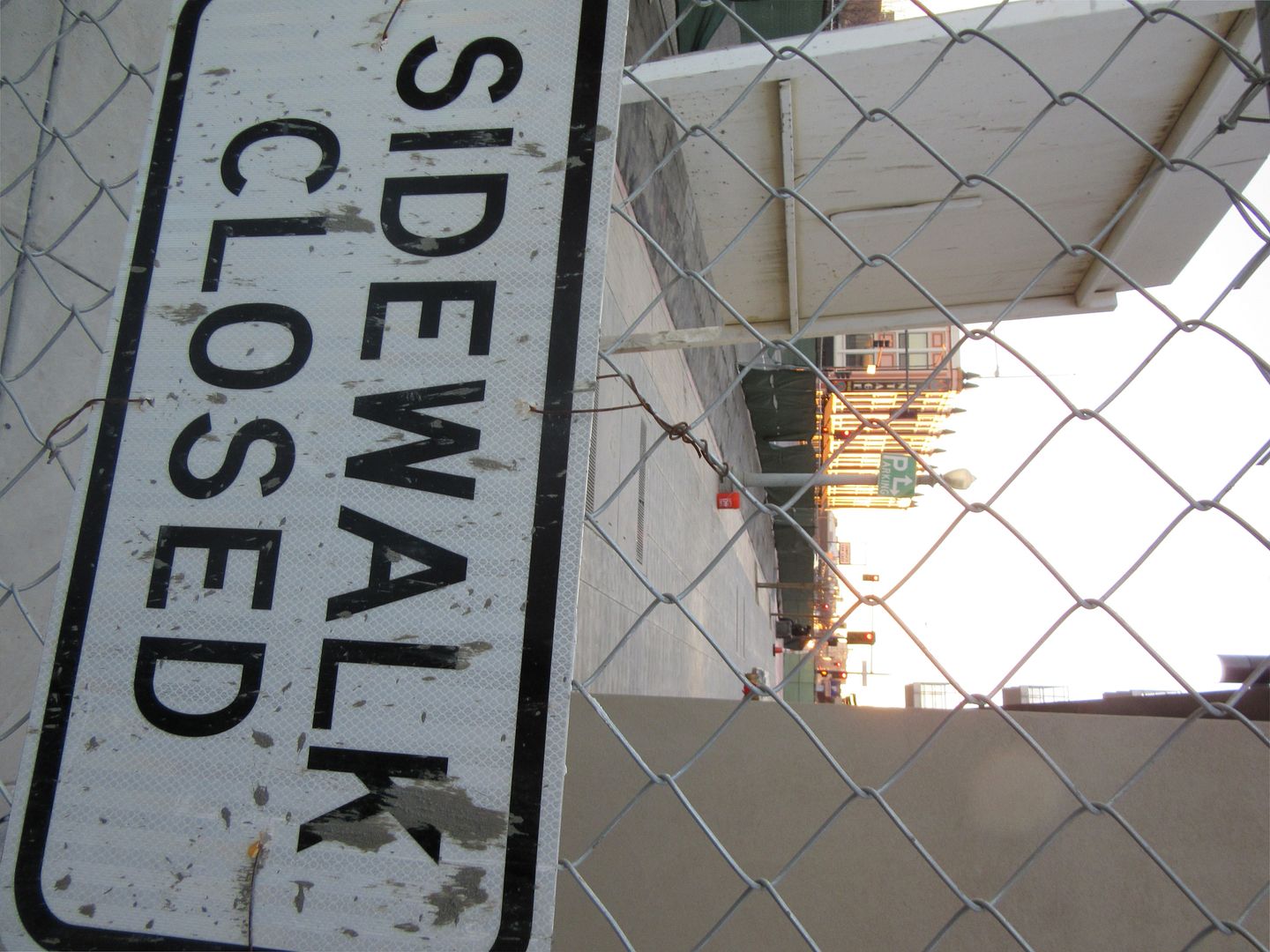 The street level is decent enough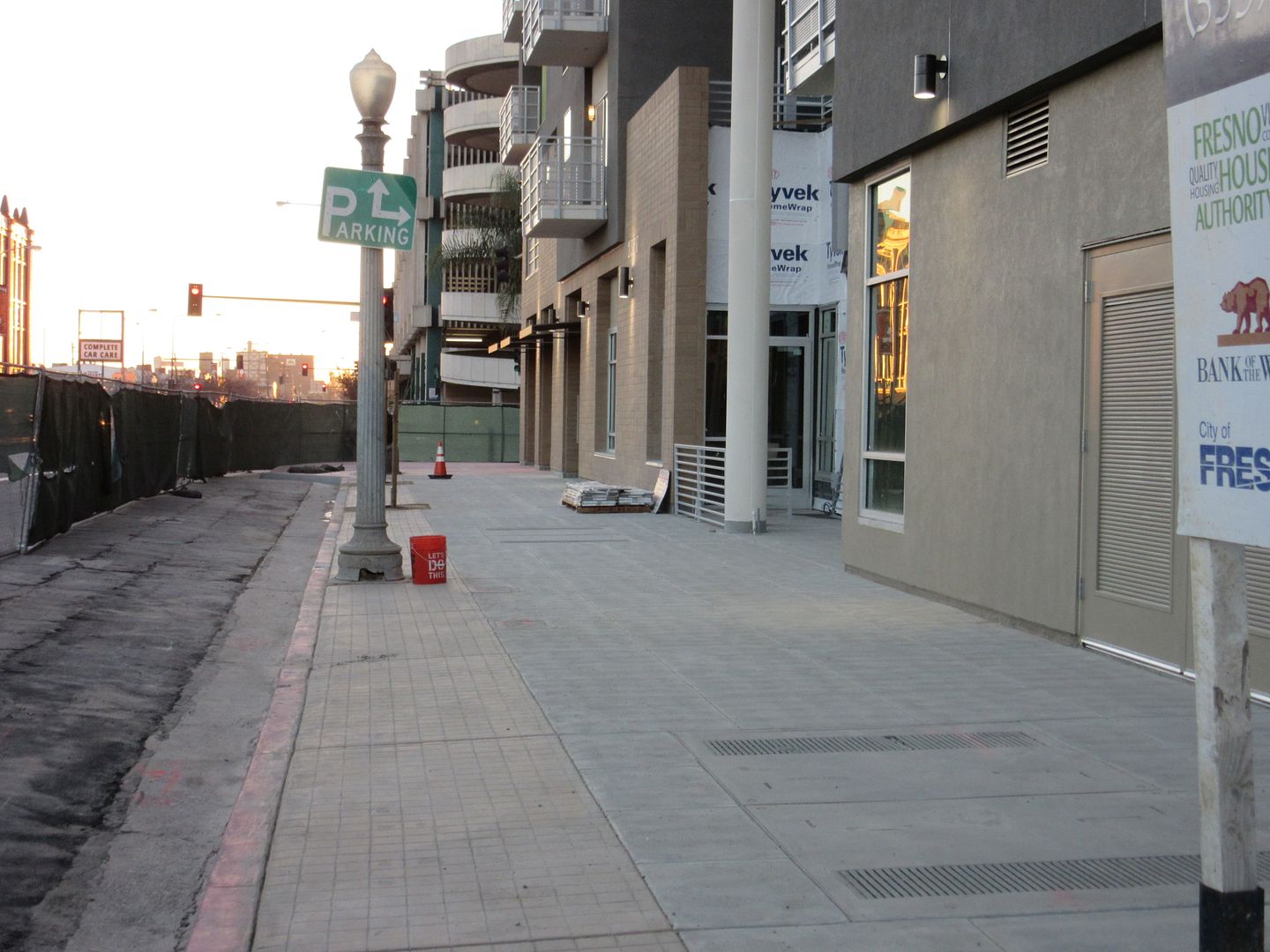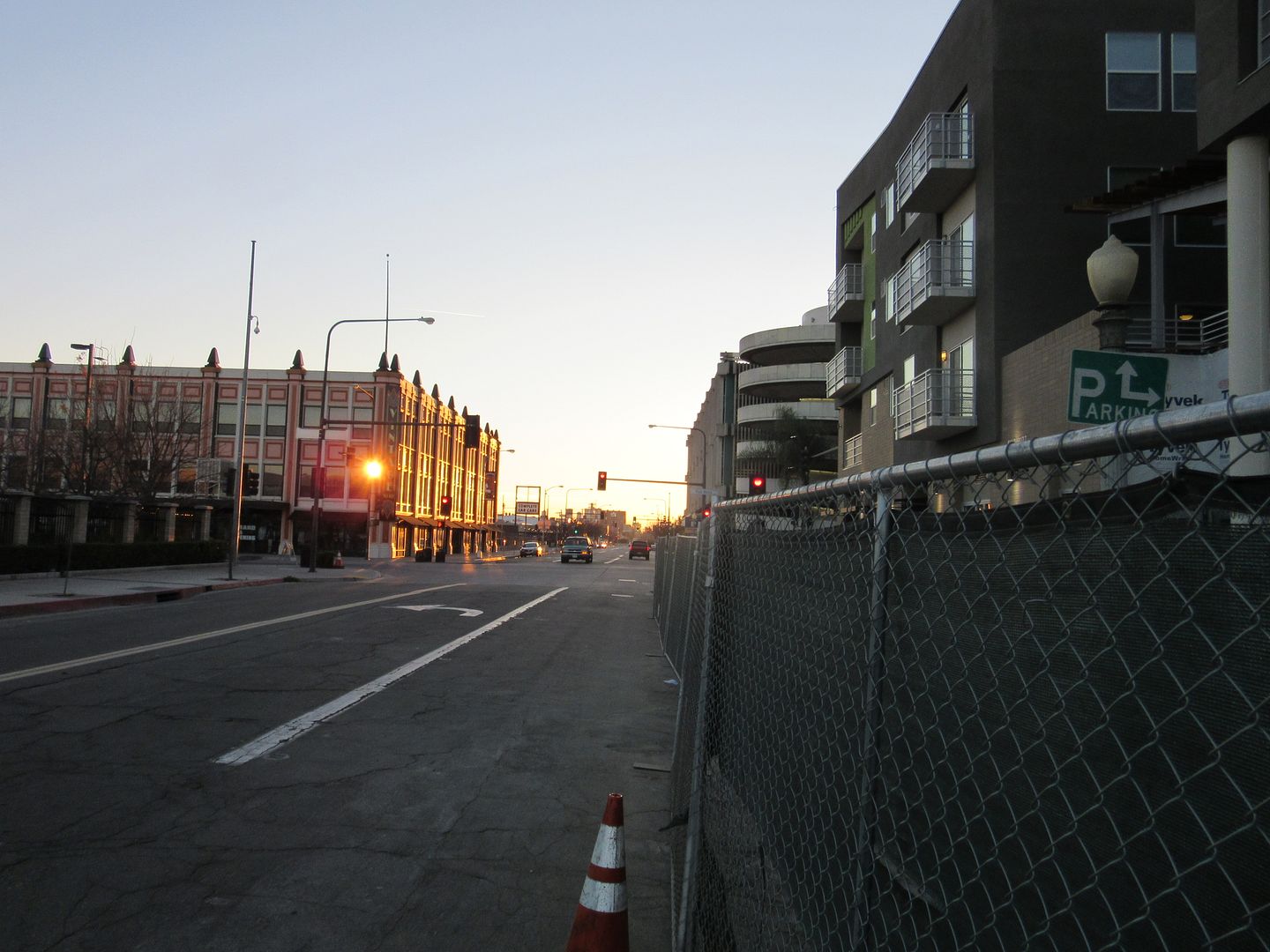 Looking up at their private courtyard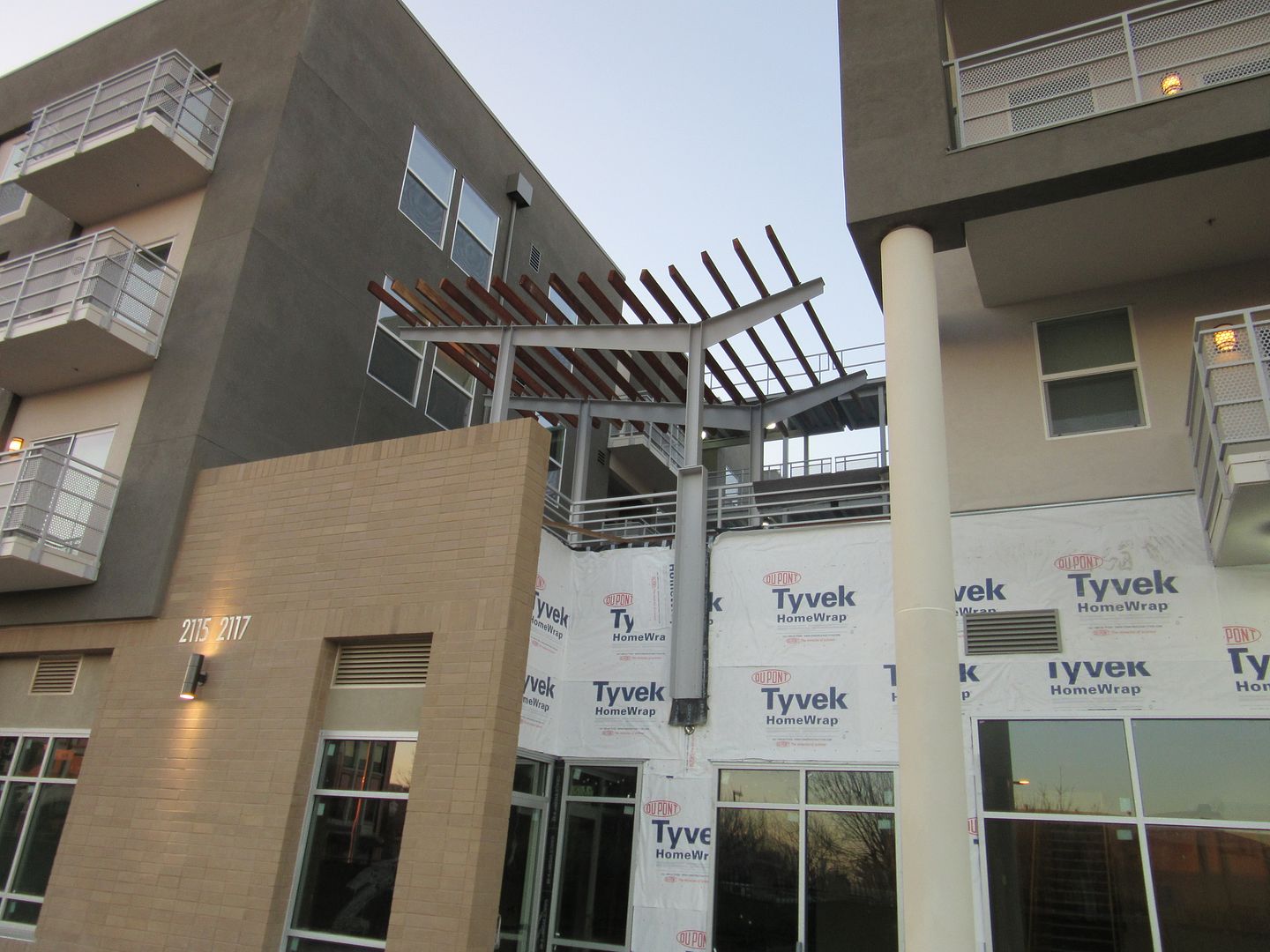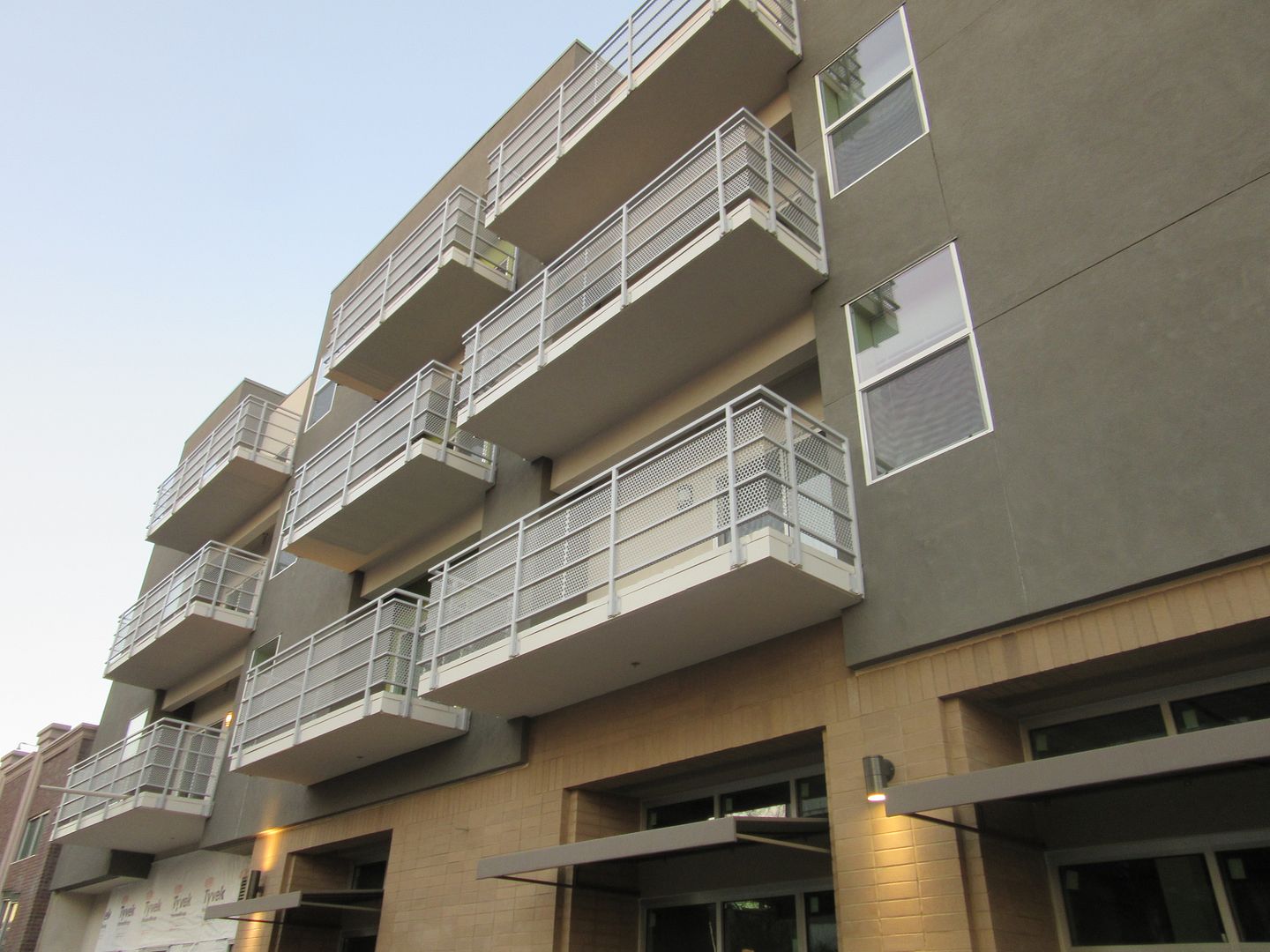 The Van Ness side is built for retail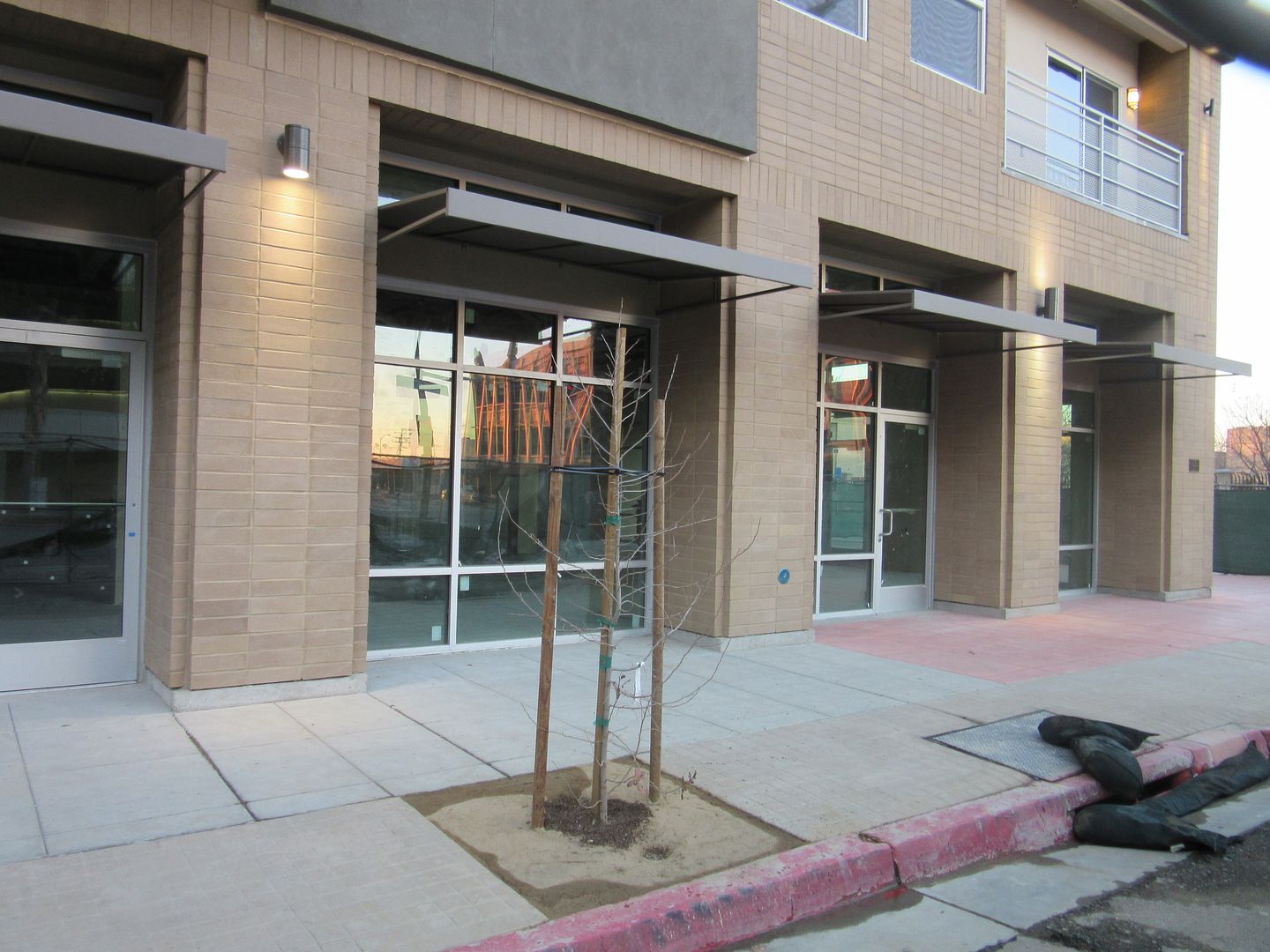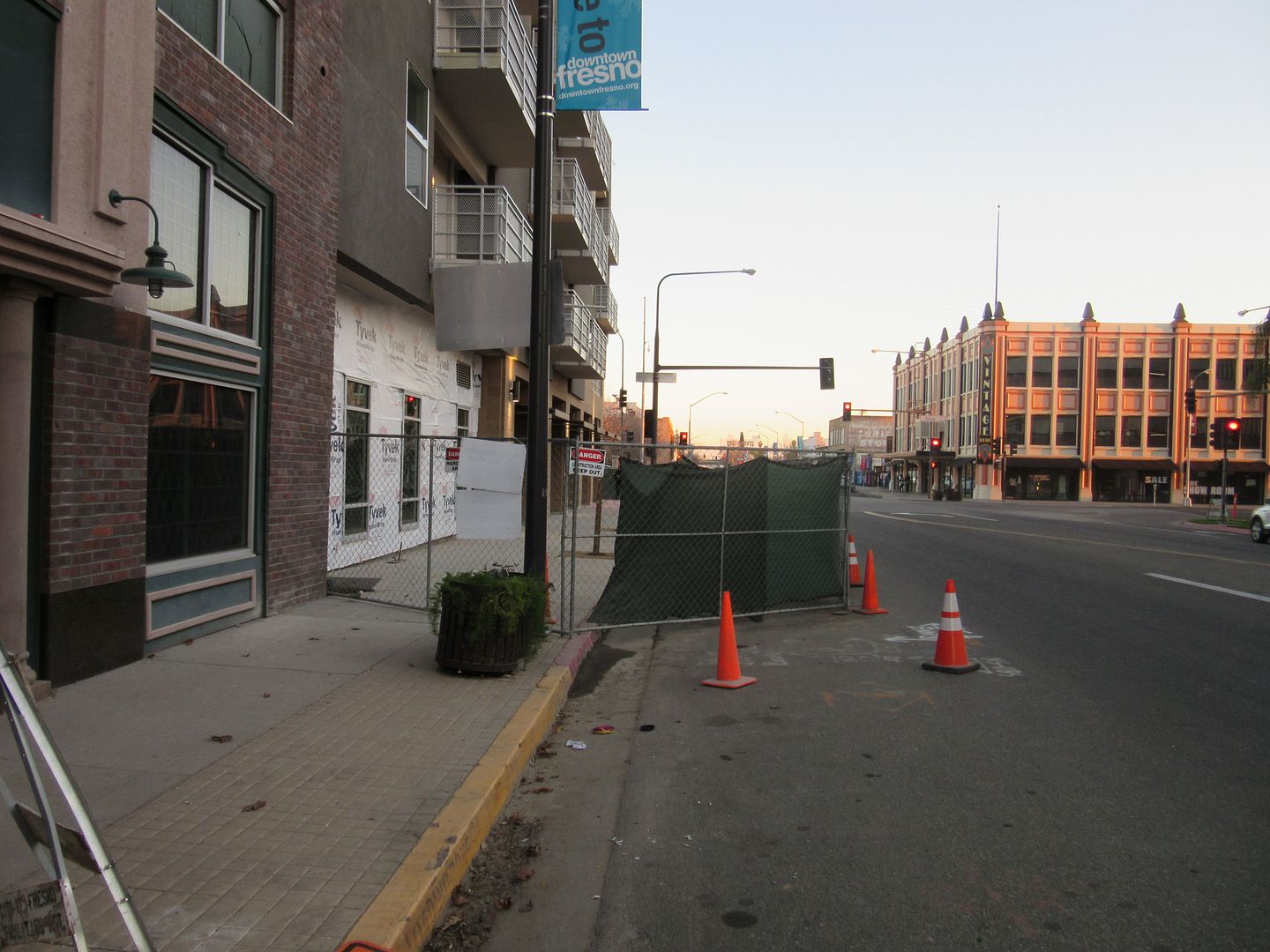 The building closest to the camera is a very lovely two story restaurant space, which sadly has gone out of business twice.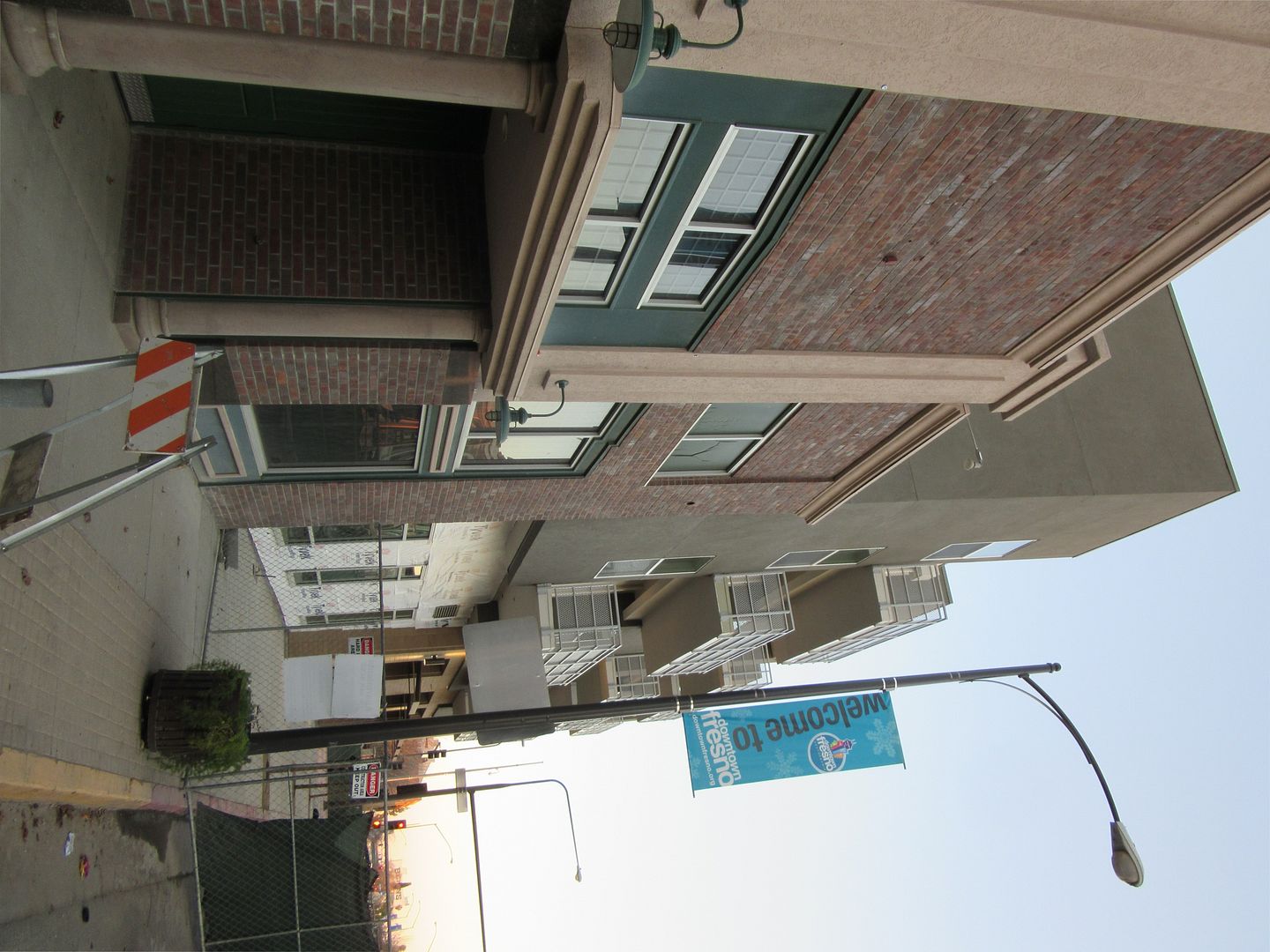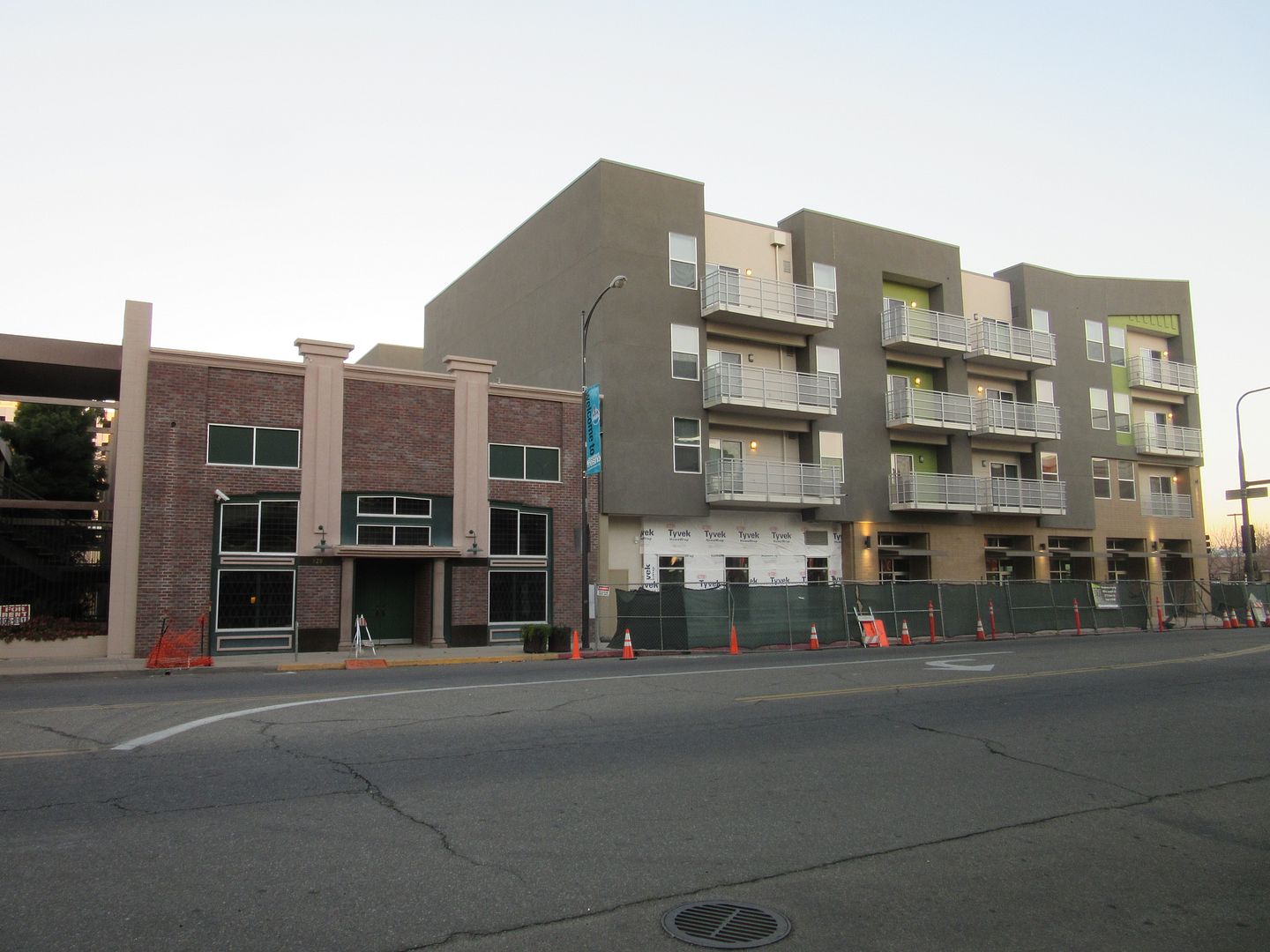 From the garage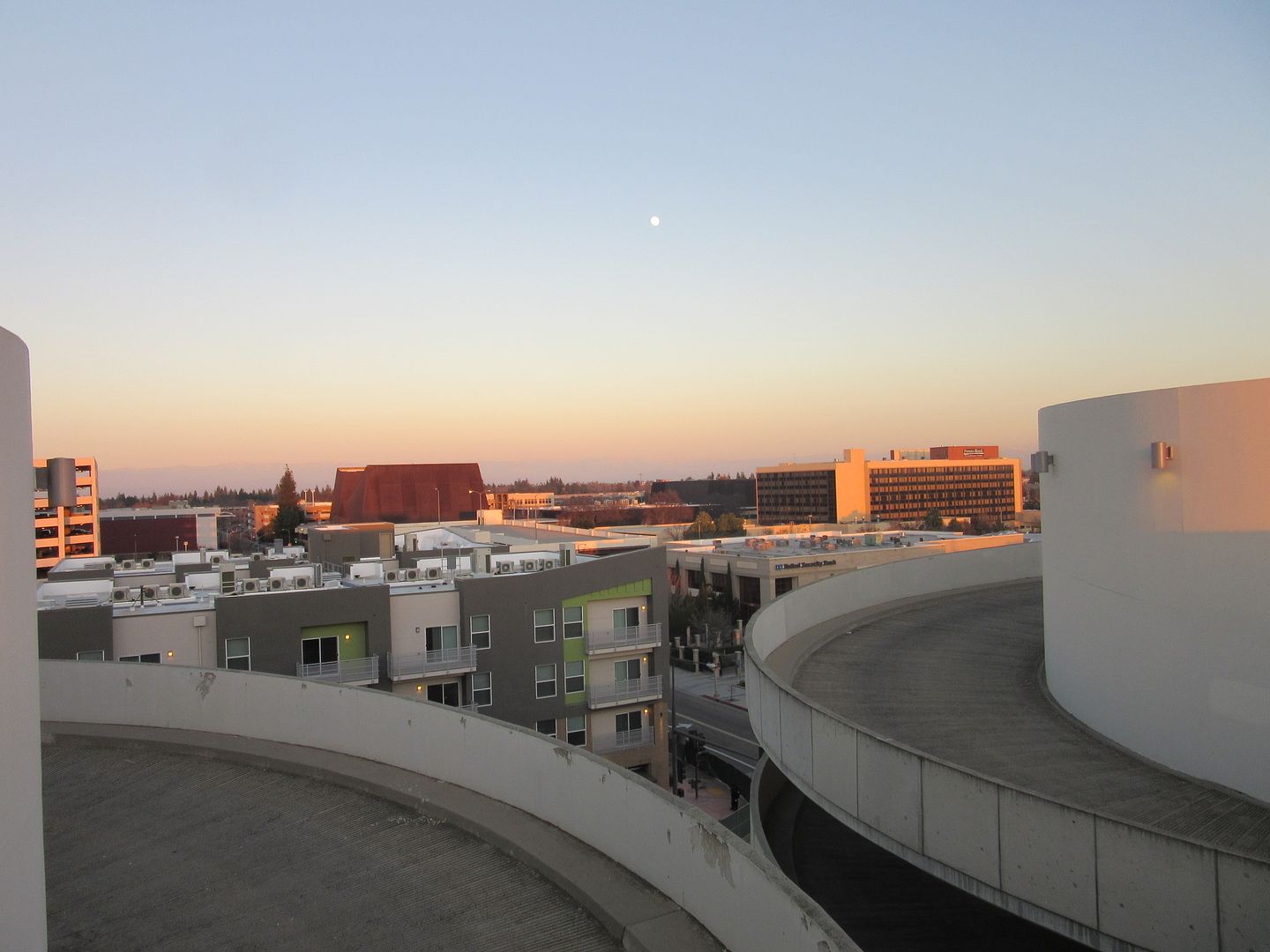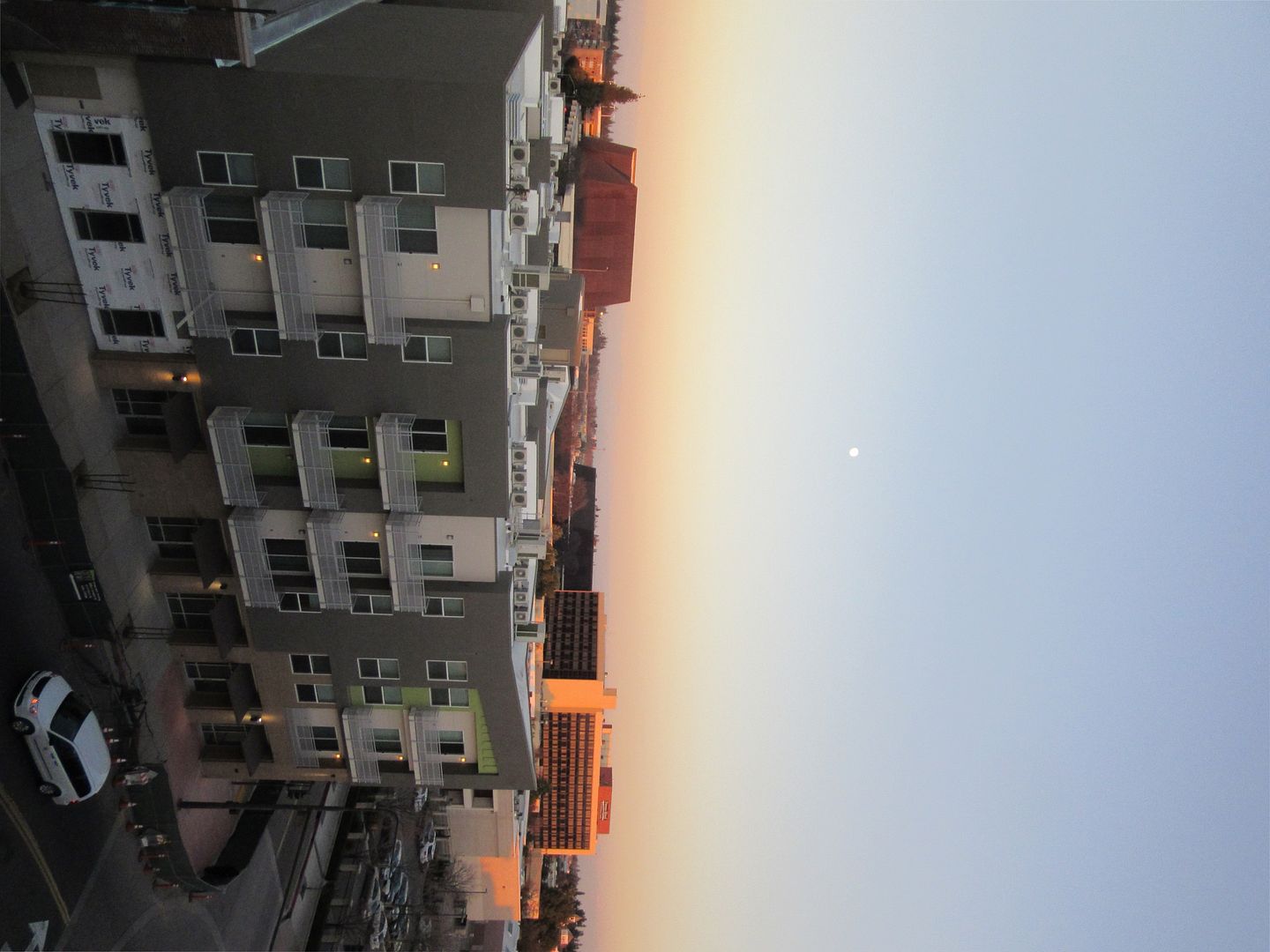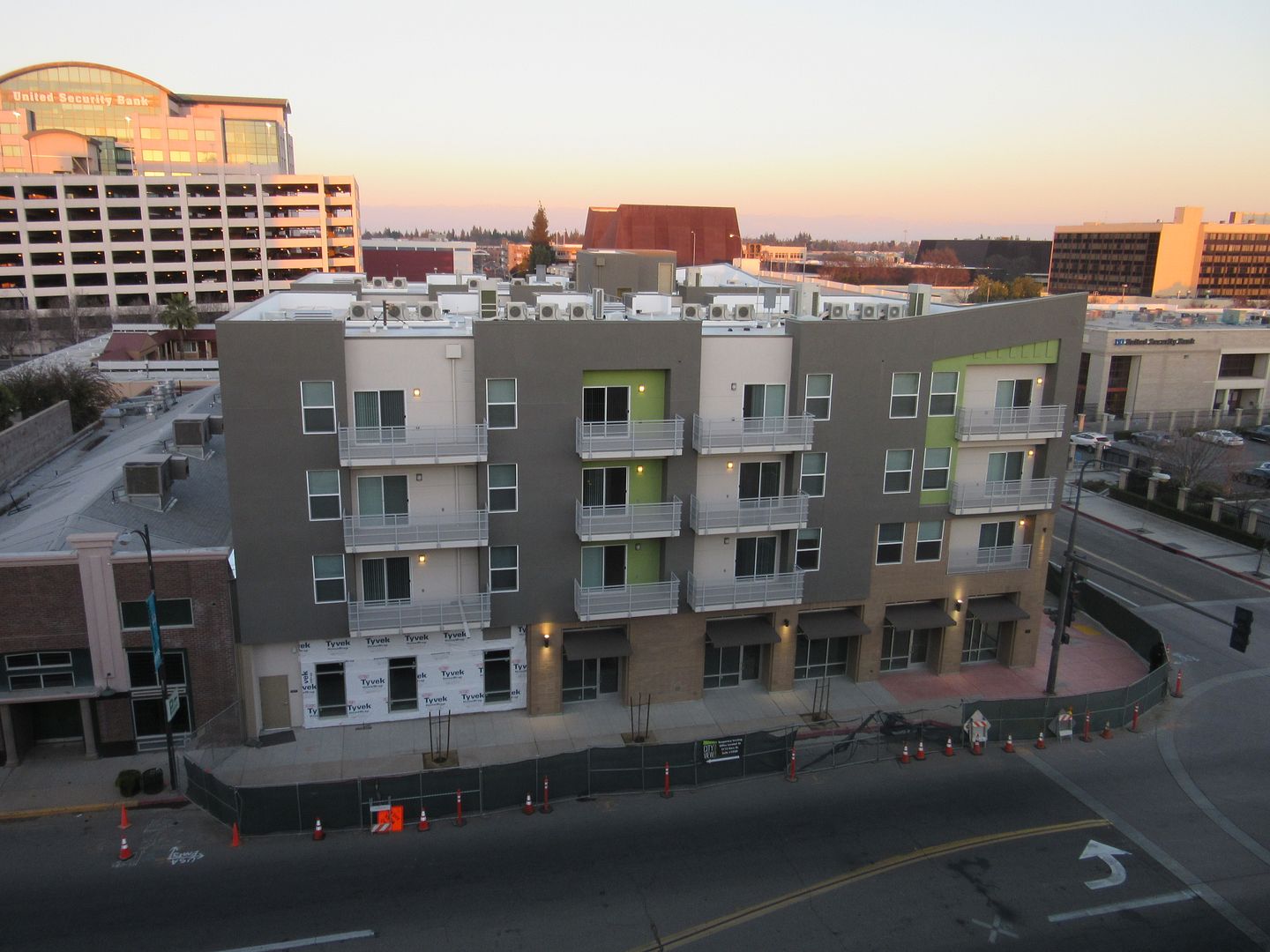 A short walk to the courthouse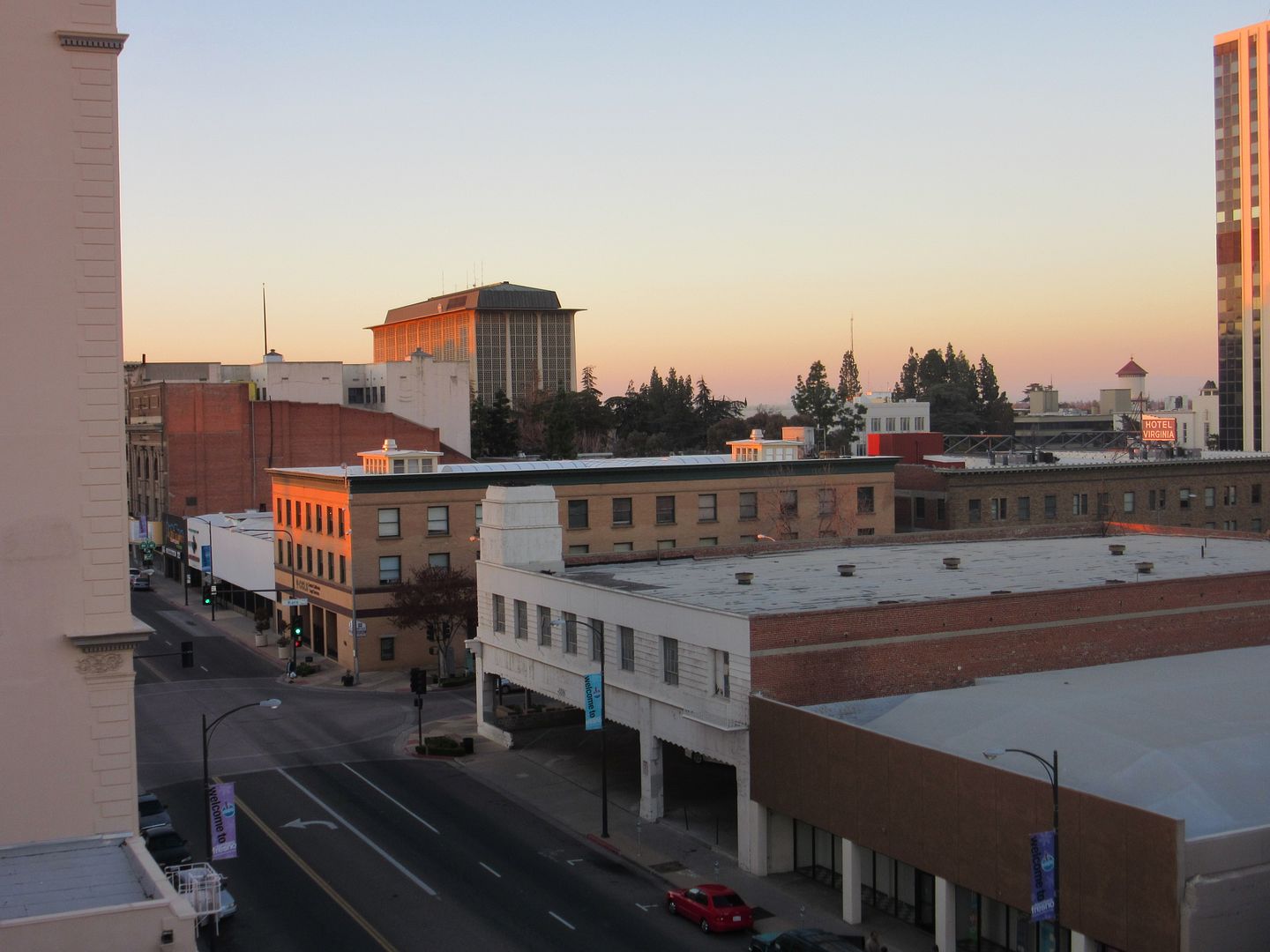 It looks like shortly after I made my visit, they took down the fencing. The
official twitter page
had this image recently:
There's an
official website available
, which includes floor plans, but no pricing.
There will be studio, one bedroom and two bedroom units, and what appears to be the world's smallest fitness room. I'm sure they'll post interior shots in the next few months.
Bonus:
Anyone know what goes on in this building? Sounded like a party.
Fulton Mall from spiral garage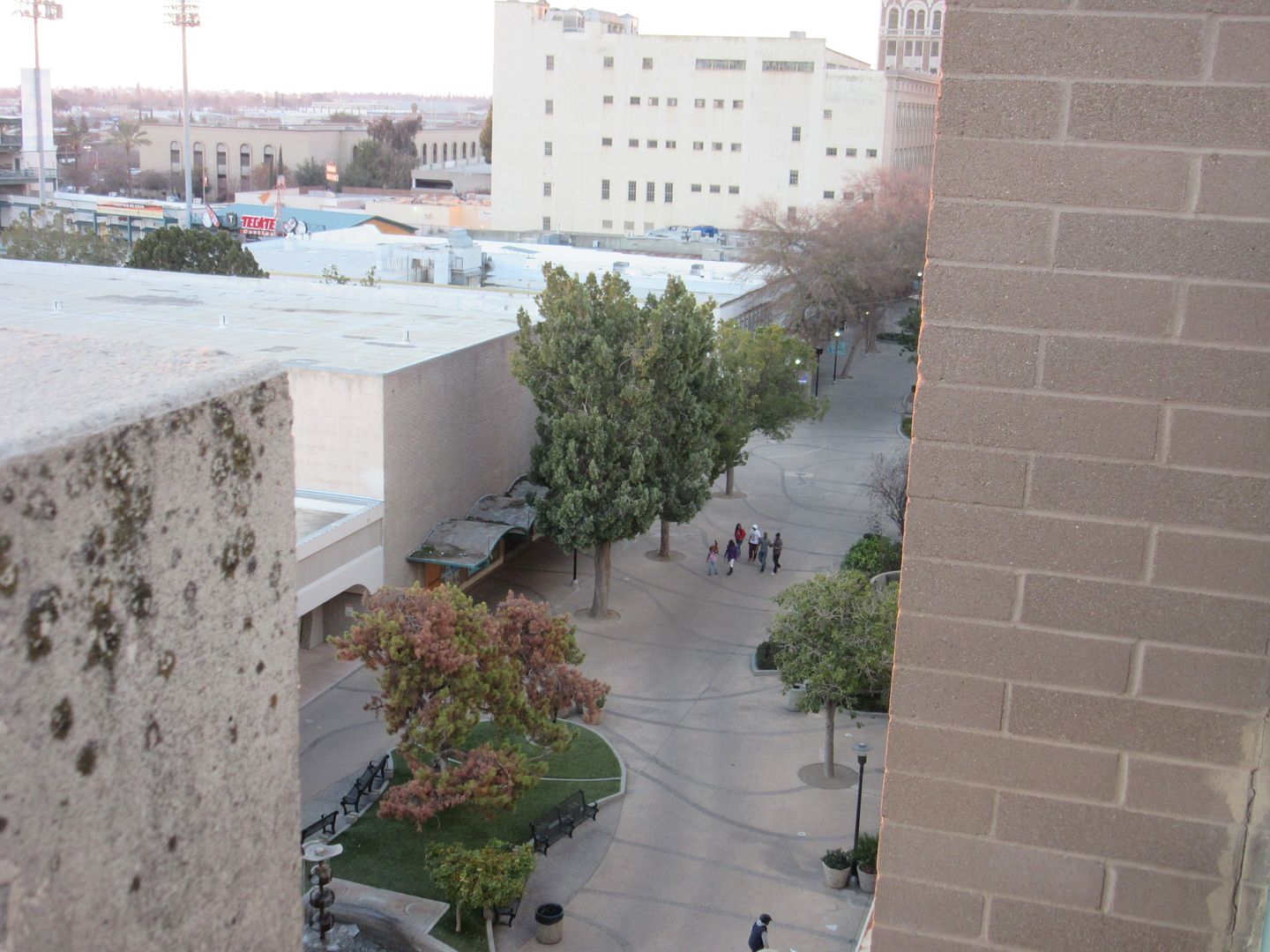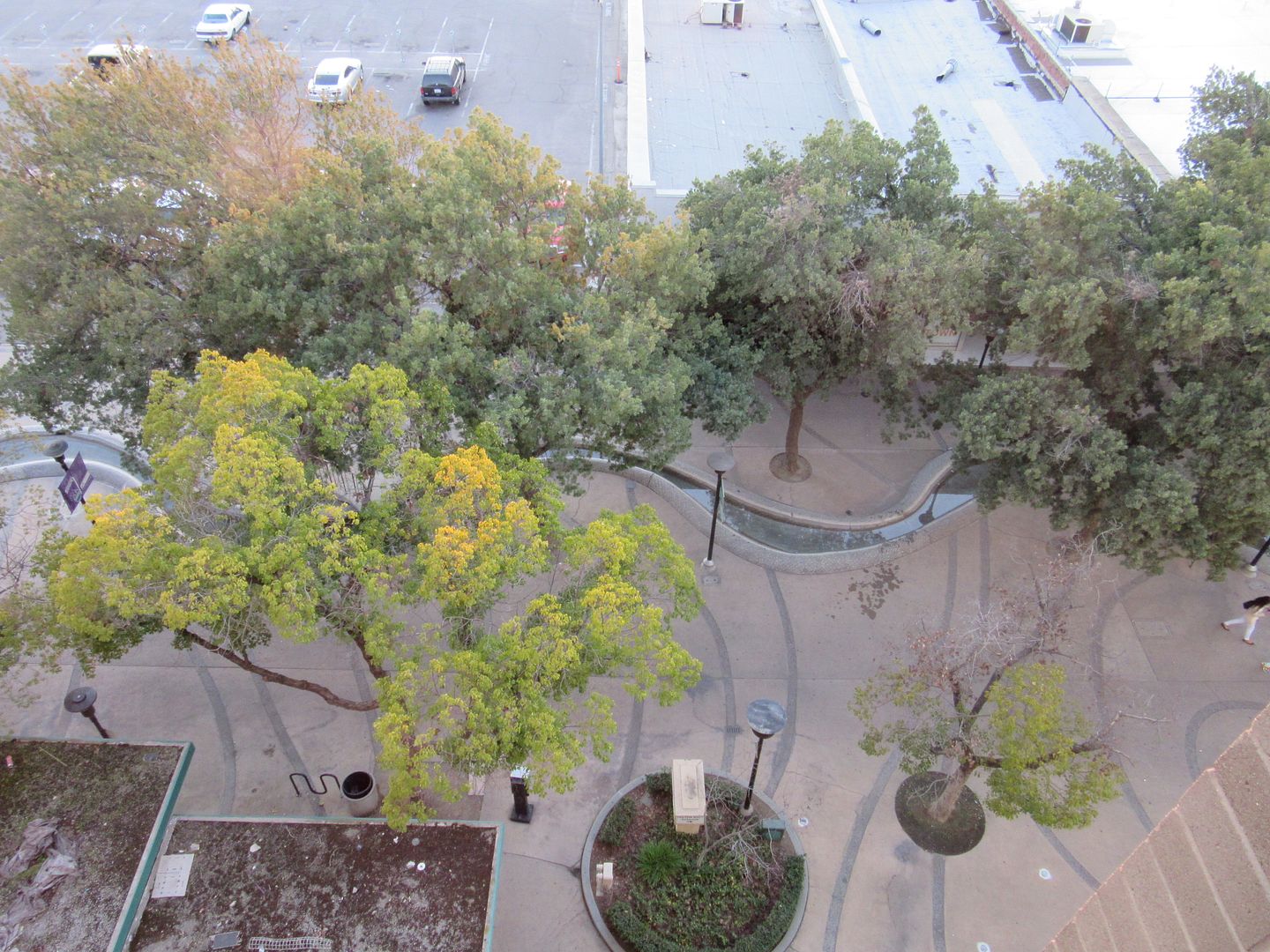 Supposedly, someone is going to develop that lot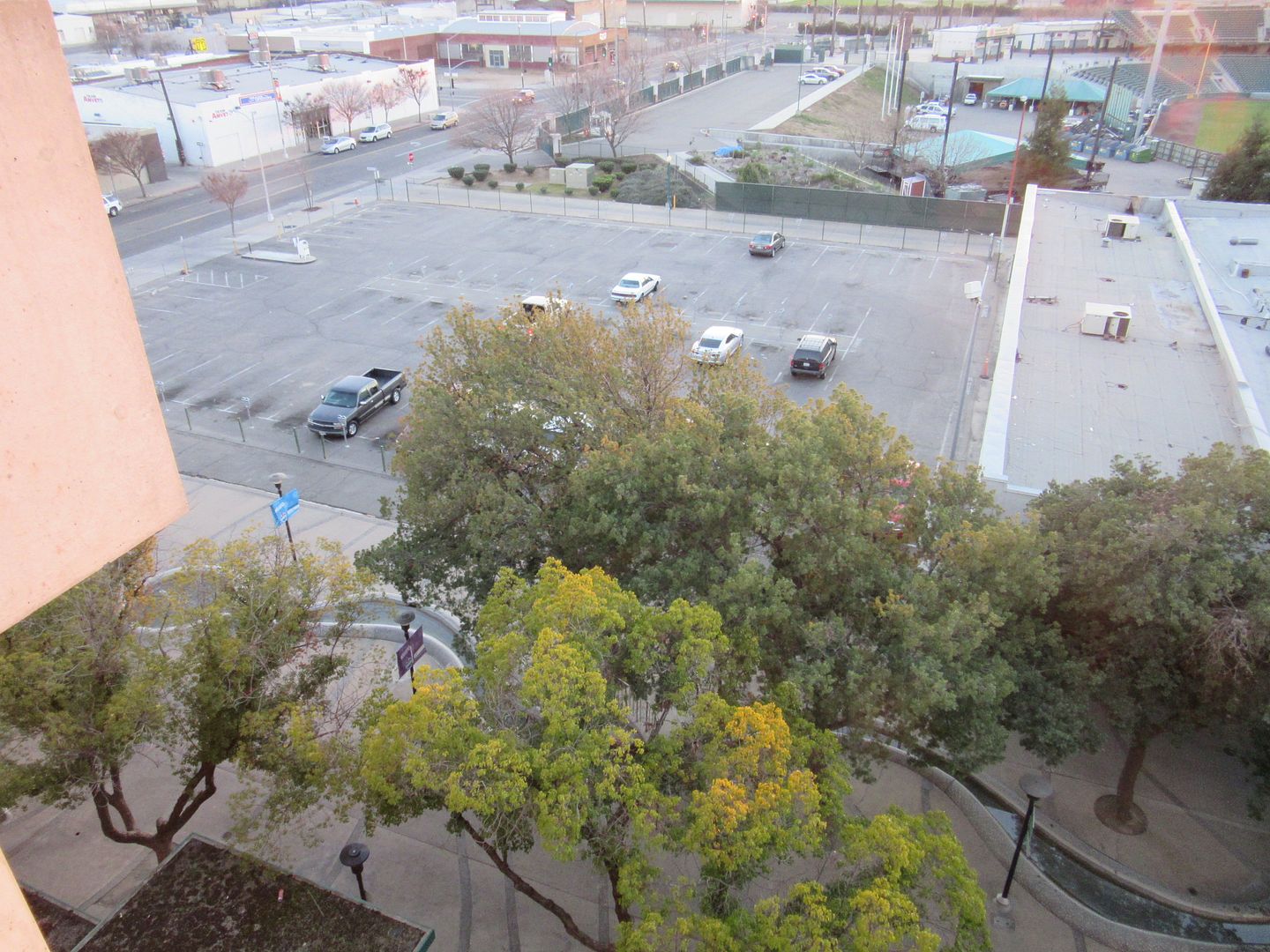 The garage is 100% free....and 100% empty on weekends.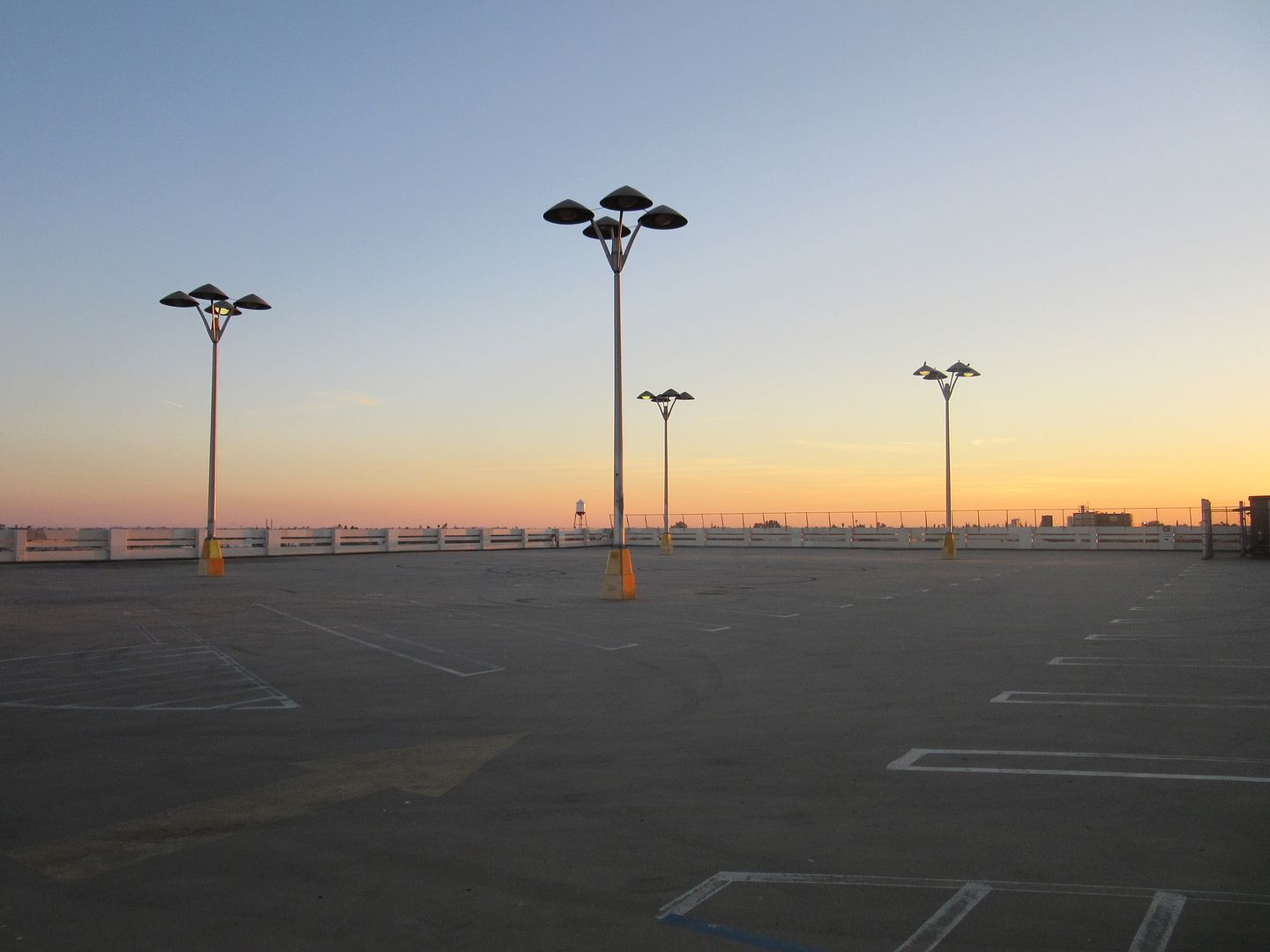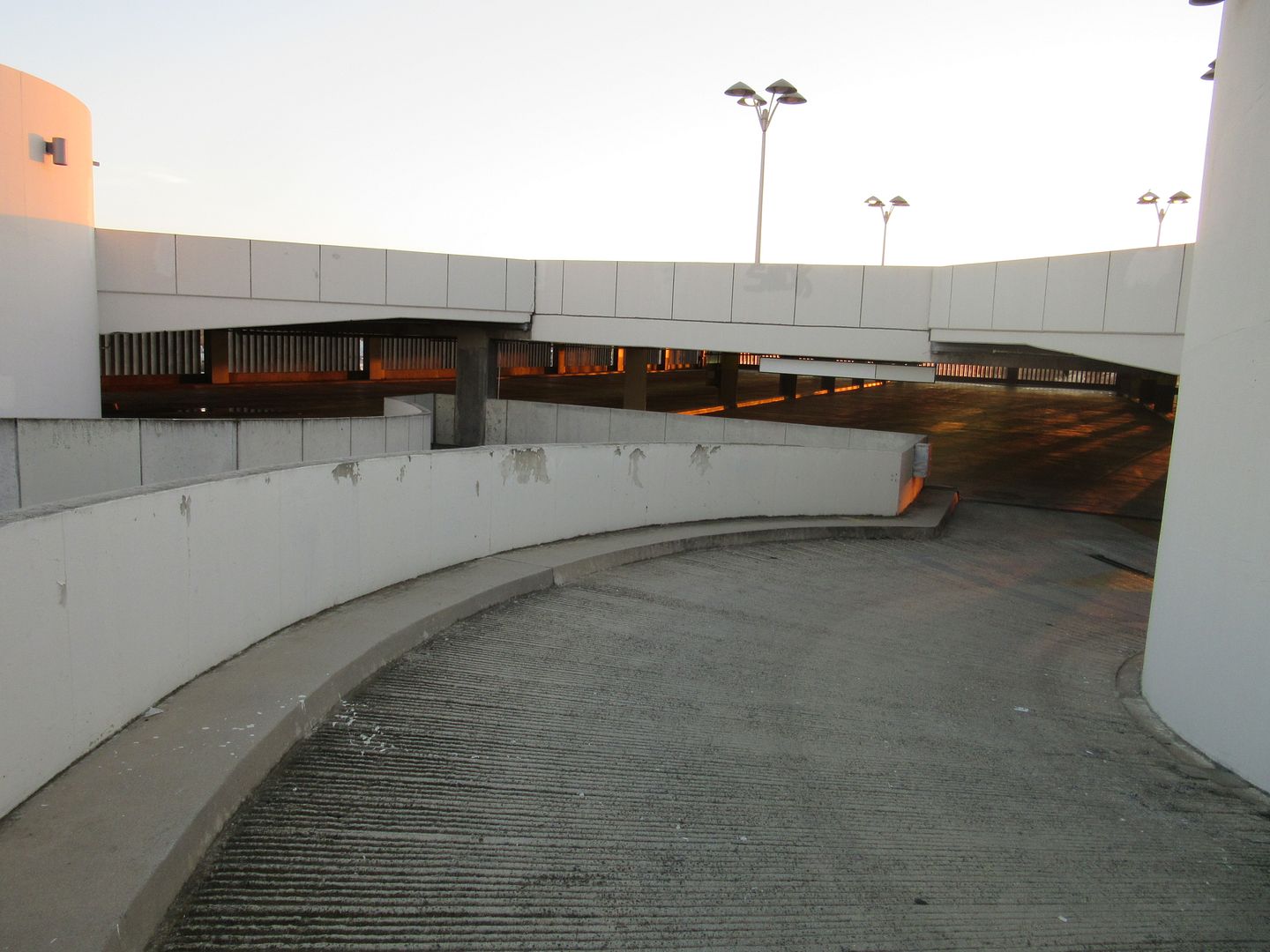 One day Fulton Mall will be open to cars, and look just as lovely at Fulton Street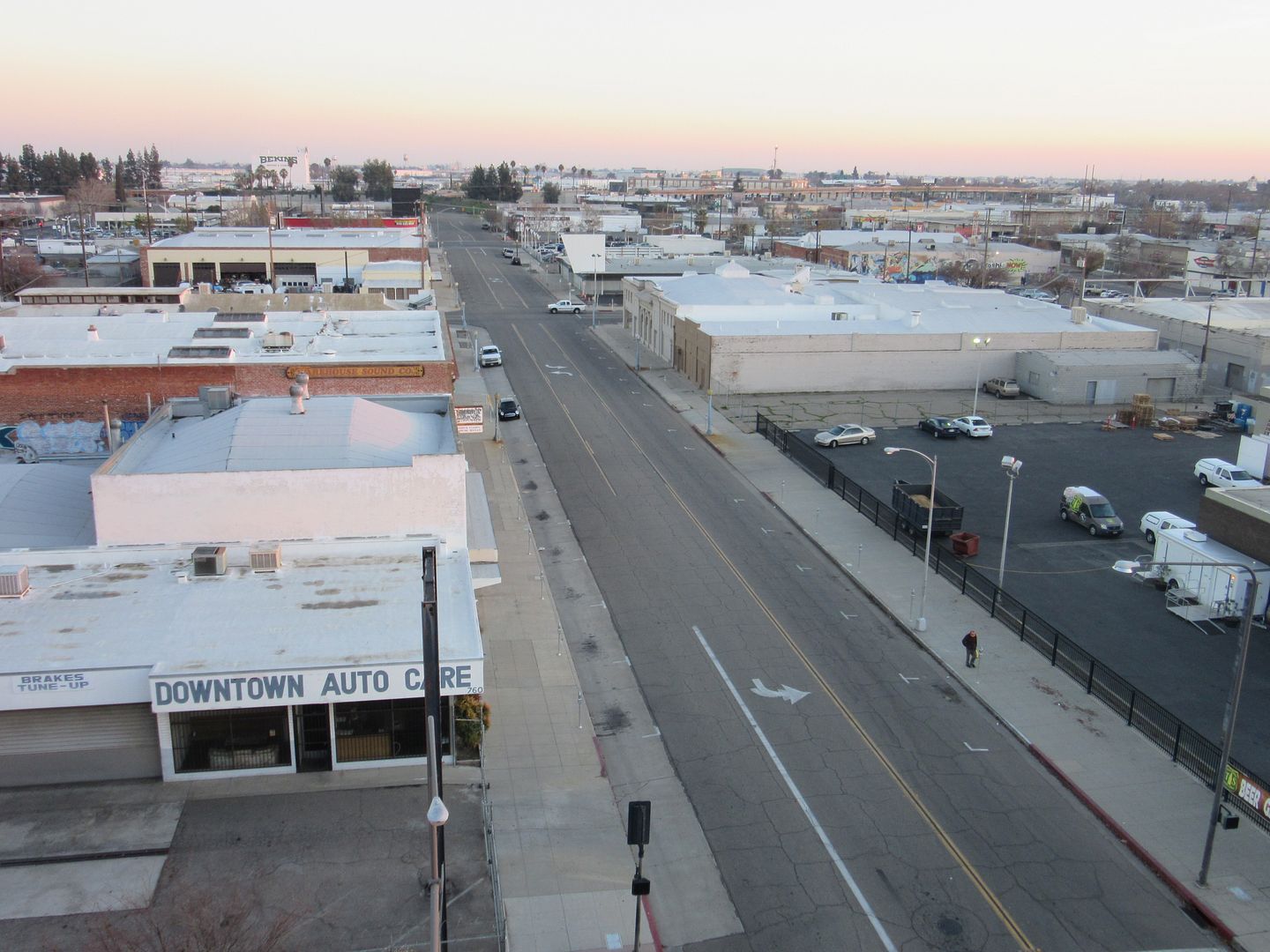 I didn't realize there was a beer garden here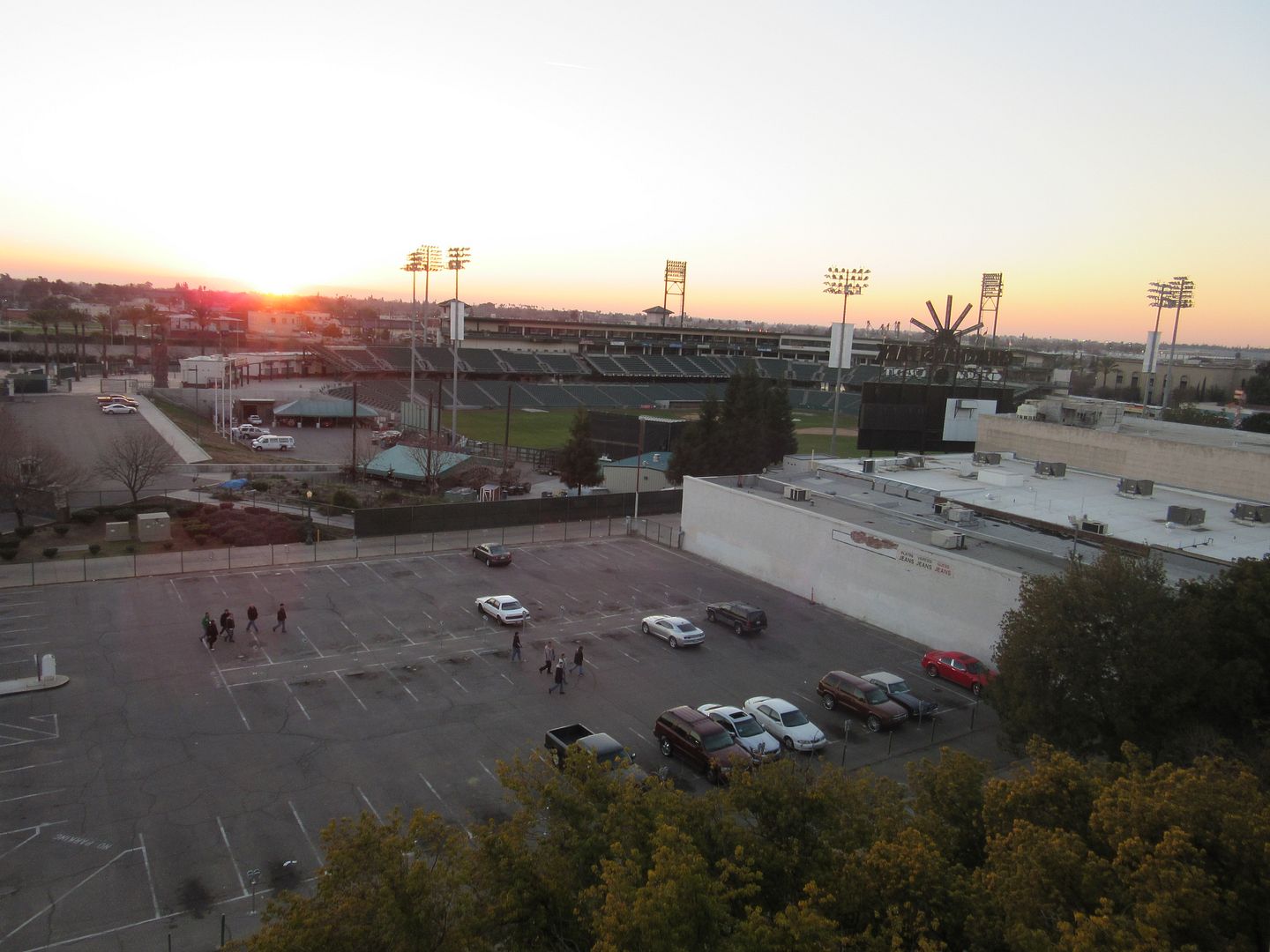 They need to work on this elevator if they want the residents to feel safe. Just on of 8 lights was working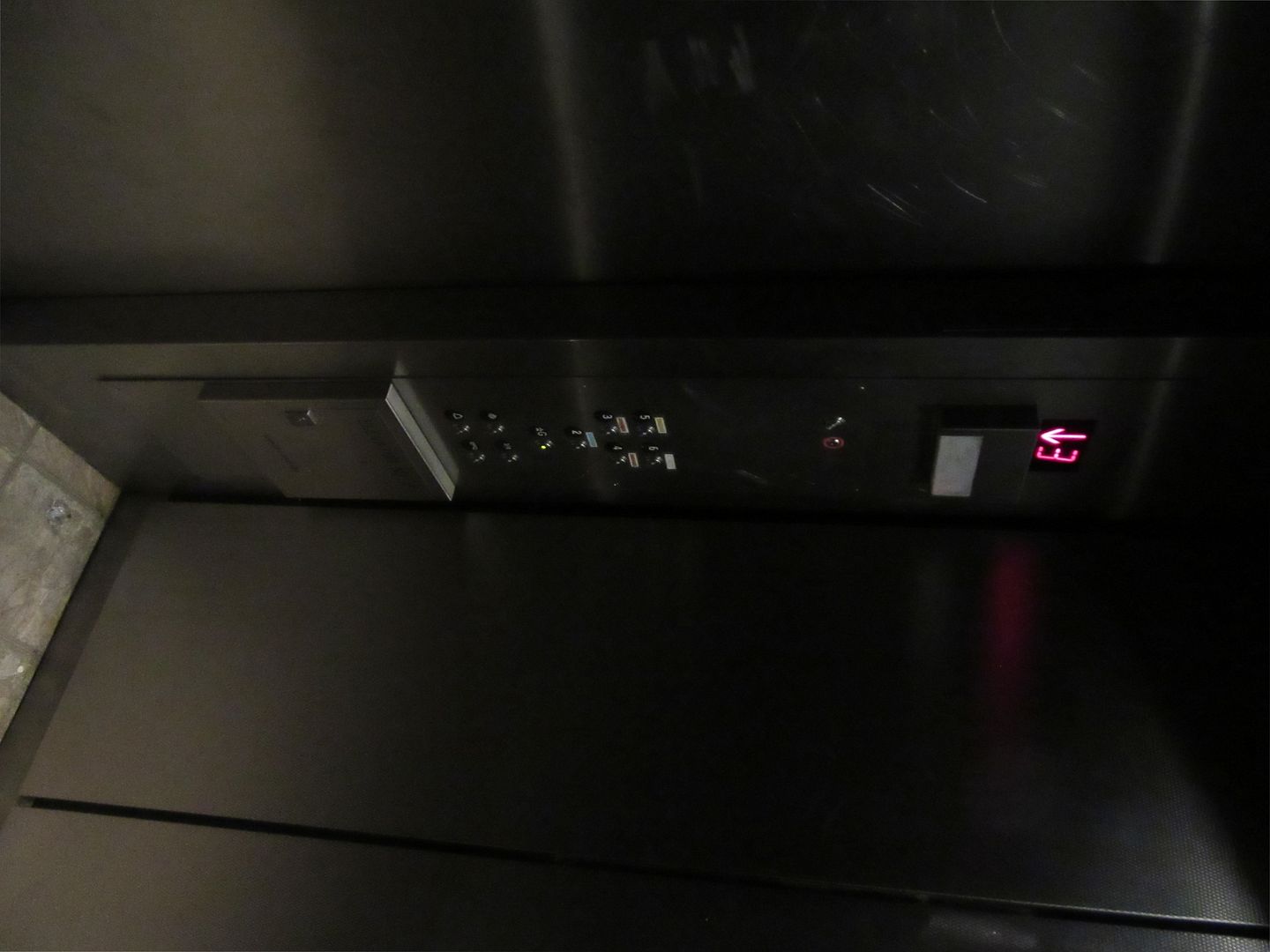 And random: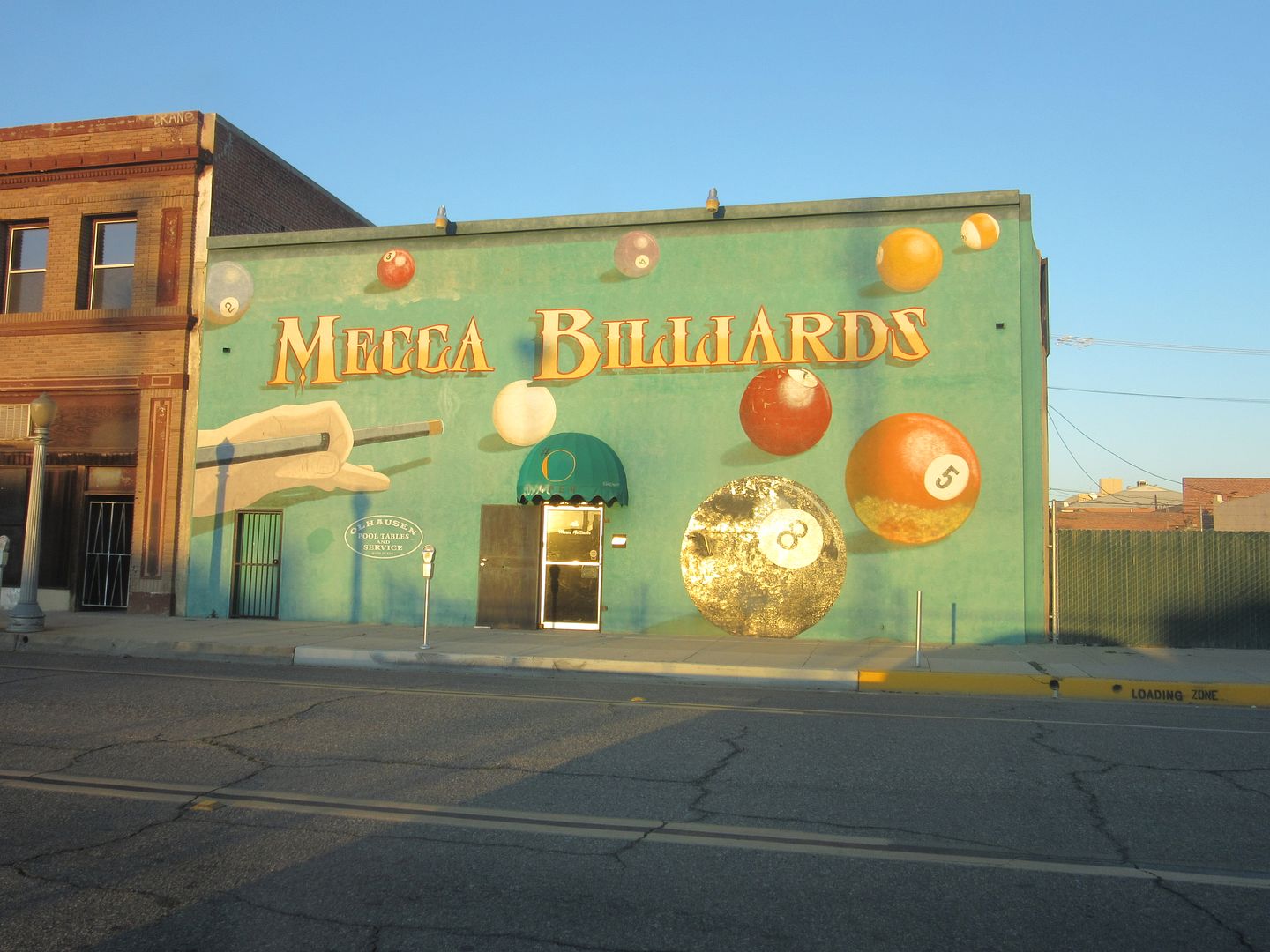 Many more photos coming soon.